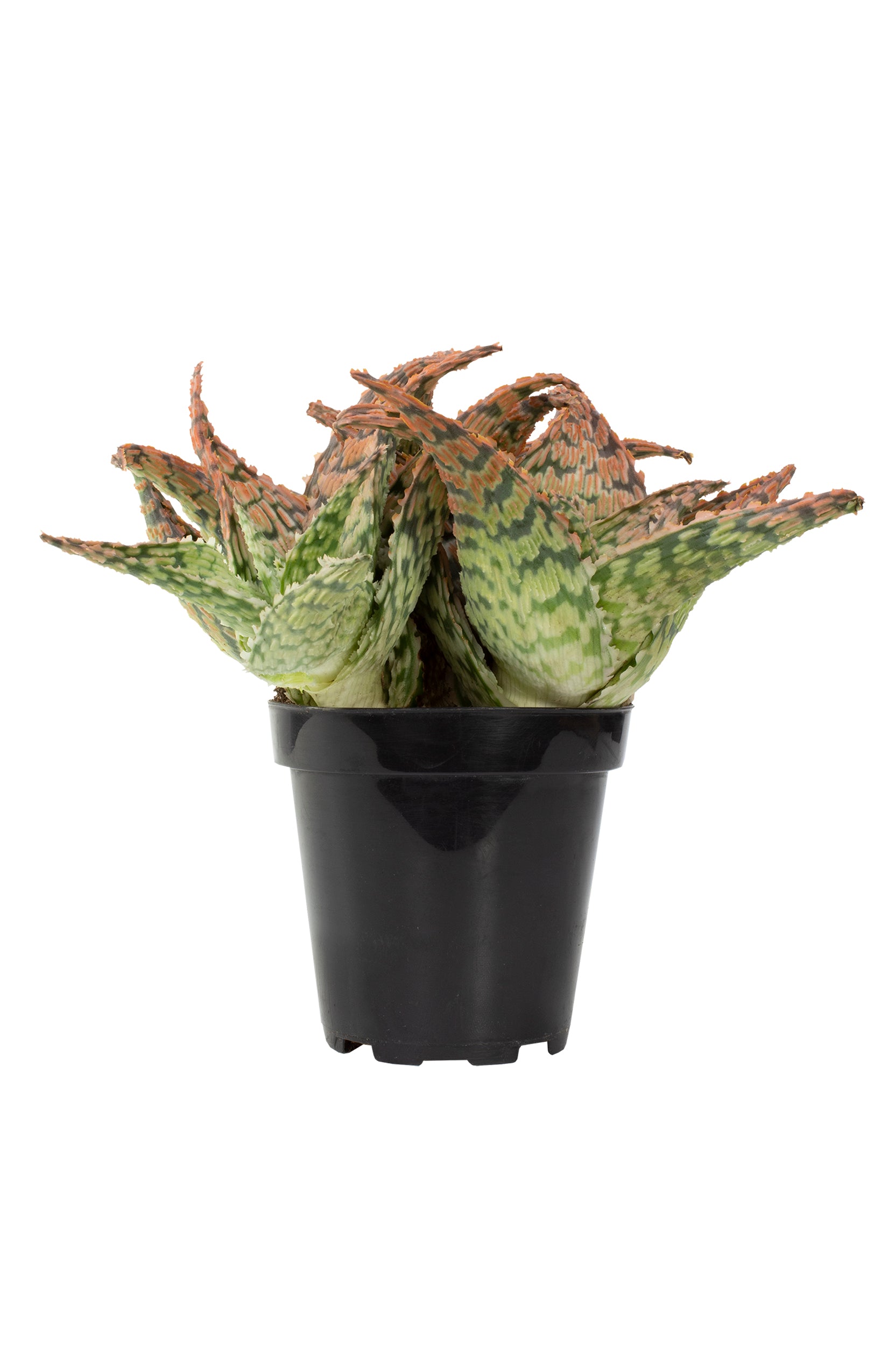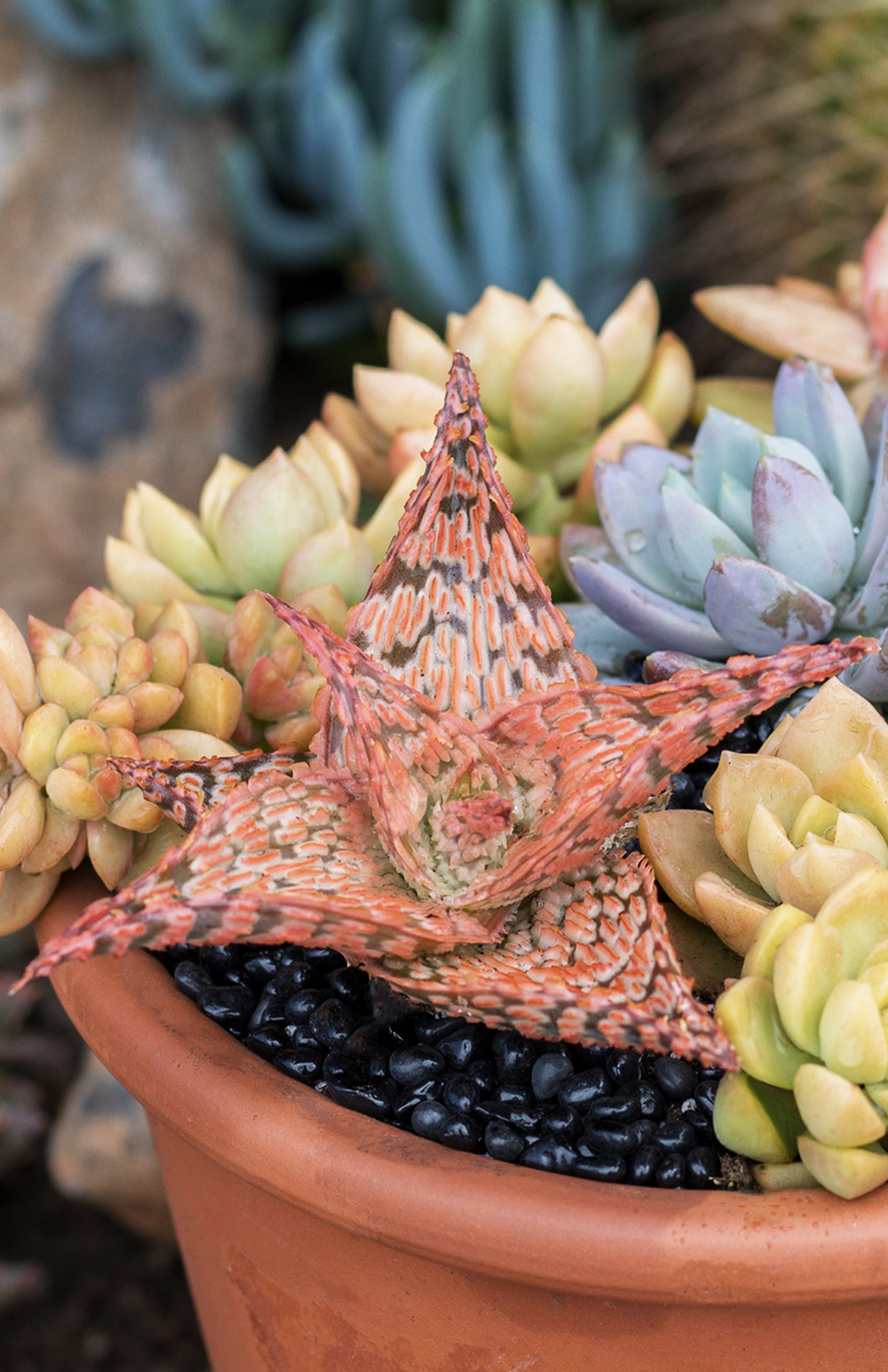 Aloe 'Delta Dawn'
DESCRIPTION
This clump-forming dwarf Aloe hybrid boasts stiff green leaves generously overlaid by raised white, peachy or orange markings, with attractive bright orange/coral teeth along the margins. Looks great surrounded by soft succulents in a dish garden, including those with green or purple-type foliage. Colors intensify in cool weather.
SURVIVE & THRIVE
Recommended pairings: Sedeveria 'Lilac Mist', Echeveria 'Cris'
Bloom time: Coming soon
Size: Coming soon
Plant in porous, well-draining soil
Bright, indirect light with ample airflow
Water thoroughly when soil is dry to the touch
Protect from frost
Hardiness: Coming soon
APPEARANCE
Part of what makes succulents so fascinating are the myriad ways they express themselves throughout the year, depending on light, season, temperature, soil, and hydration. For those and other reasons, the plants you receive may not look exactly as they appear on our website.