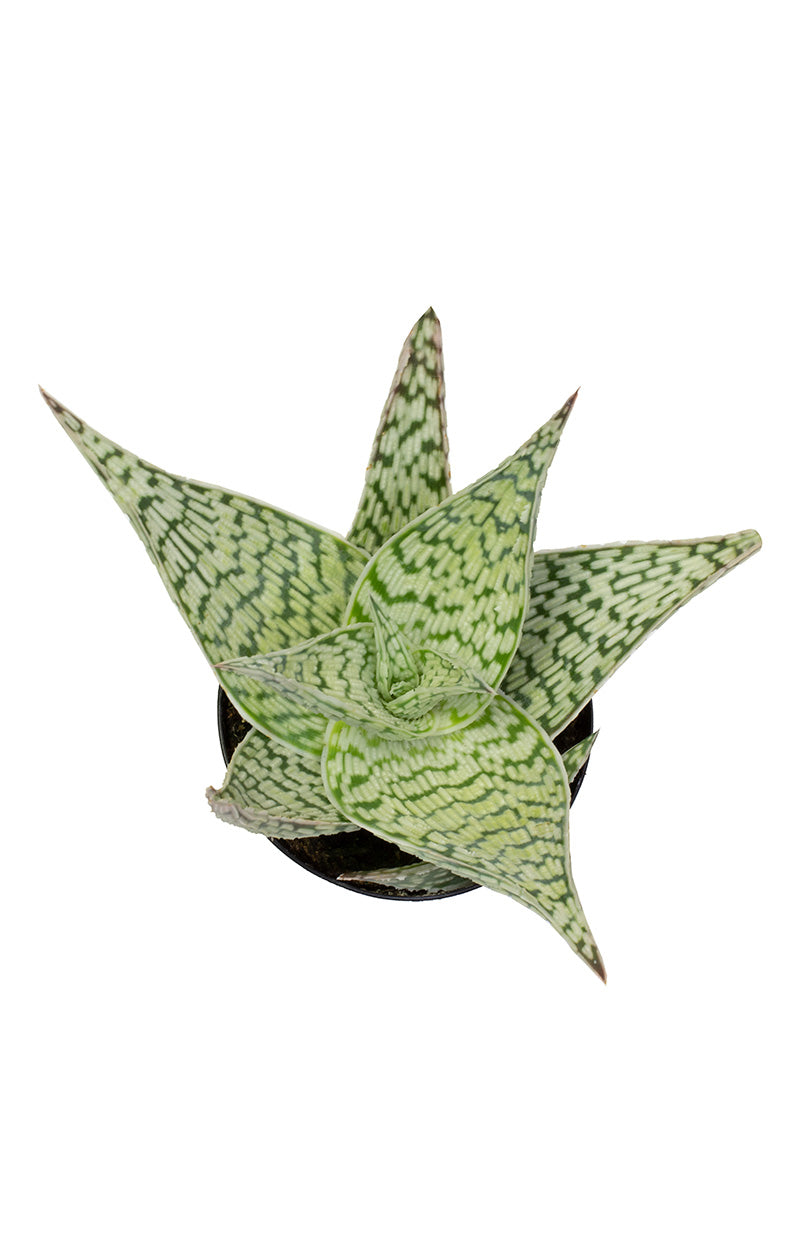 Aloe 'Delta Lights'
DESCRIPTION
A gorgeous, brightly variegated hybrid, Aloe 'Delta Lights' readily offsets and grows to a larger size than many other clumping Aloe hybrids, making it a great partner for smaller clump-formers such as Aloe 'Blizzard' USPP21,408 and Aloe 'Christmas Sleigh' in a container garden or rock garden.
Aloe 'Delta Lights' displays a flair for a mix of greens and creamy yellow to white. Placing the plant in strong light may bring out a spicy pinkish blush. The broad, texture-heavy leaves gracefully taper to a point and featuring a fetching zigzag pattern. Flowers are tubular and reddish orange.
SURVIVE & THRIVE
Recommended pairings: Aloe 'Blizzard' USPP21,408 and Aloe 'Snow Drift' USPP33,055
Bloom time: Fall to spring
Size: Clumping habit, with rosettes growing to 12" or more across
Requires porous soil with excellent drainage
Provide full to part sun with ample airflow
Water thoroughly when soil is dry to the touch
Hardiness: USDA Zone 10a (32° F)
Protect from frost
APPEARANCE
Part of what makes succulents so fascinating are the myriad ways they express themselves throughout the year, depending on light, season, temperature, soil, and hydration. For those and other reasons, the plants you receive may not look exactly as they appear on our website.