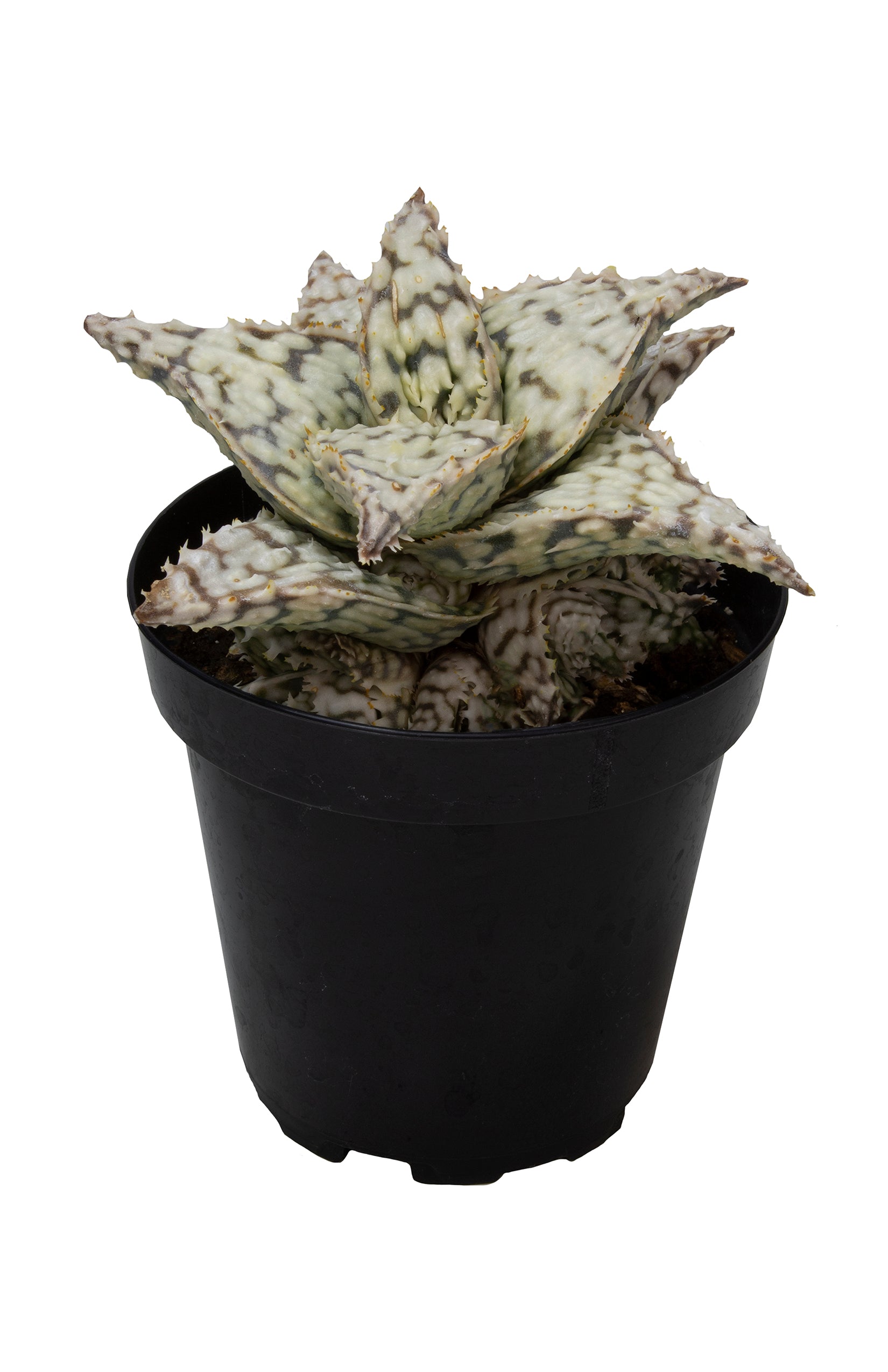 Aloe 'Snowstorm'
DESCRIPTION
Aloe 'Snowstorm' features irregular, dense white banding on green leaves, with "flurries" of white teeth on the margins. It's like wild powder snow on a star-shaped verdant green ground cover. Free flowering with spikes of orange tubular flowers, loved by hummingbirds. Whereas the nominally similar Aloe 'Blizzard' is all about upright, tightly clustered growth, the leaves of 'Snowstorm' are wider and comparatively flat. Can be grown on a patio or in a garden in frost-free temperate areas, or displayed on a windowsill or other brightly lit spot indoors during cold season in less temperate areas. Green coloring takes on chocolate tones in the sun. Aloe 'Snowstorm' is an Altman Plants original hybrid.
SURVIVE & THRIVE
Recommended pairings: Anacampseros telephiastrum 'Variegata', Haworthia fasciata
Bloom time: Spring 
Size: Up to 6" tall and 6" wide
Plant in porous soil with excellent drainage
Provide bright light to sun with ample airflow
Water thoroughly when soil is completely dry to the touch
Hardiness: 
APPEARANCE
Part of what makes succulents so fascinating are the myriad ways they express themselves throughout the year, depending on light, season, temperature, soil, and hydration. For those and other reasons, the plants you receive may not look exactly as they appear on our website.