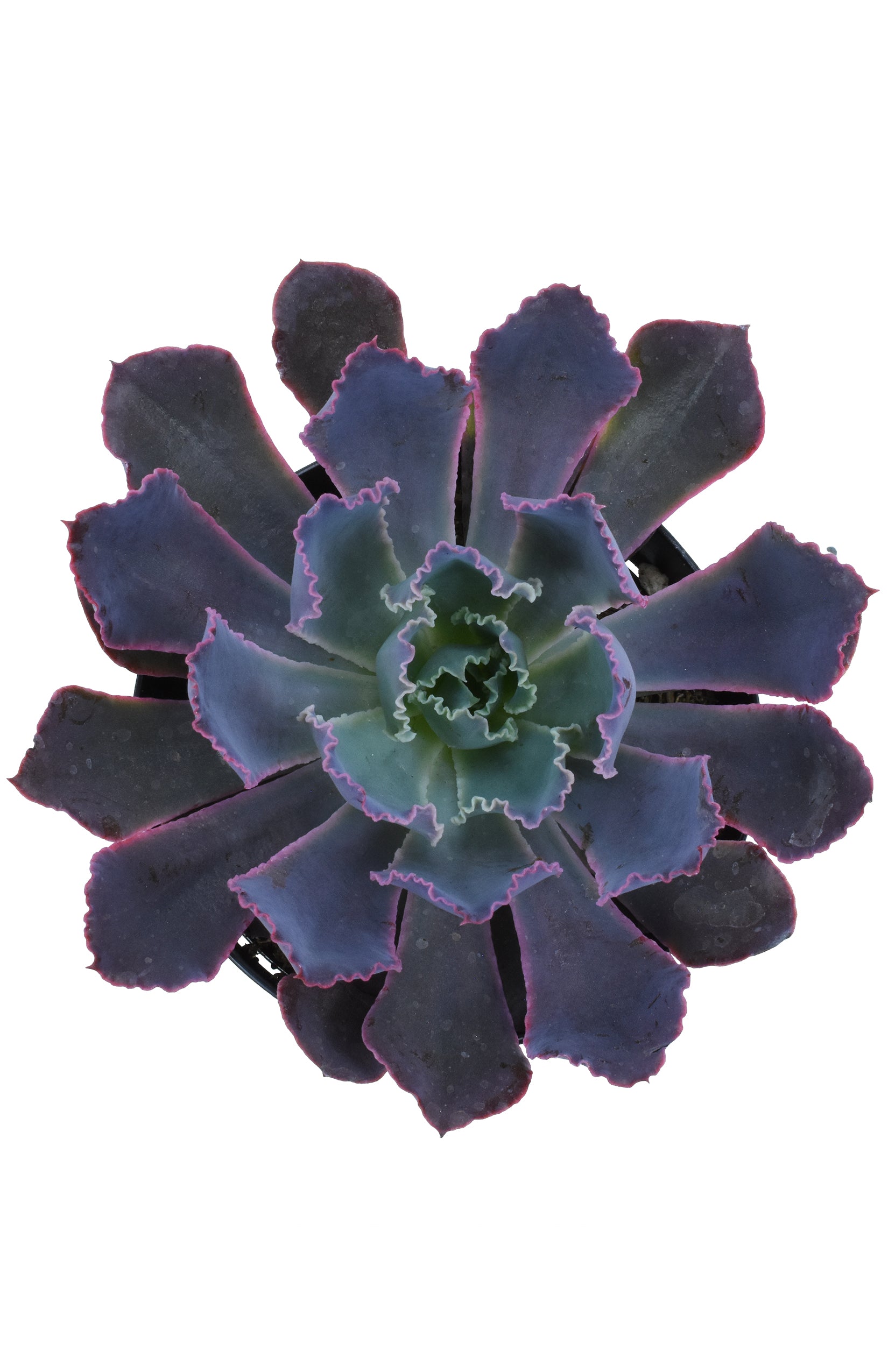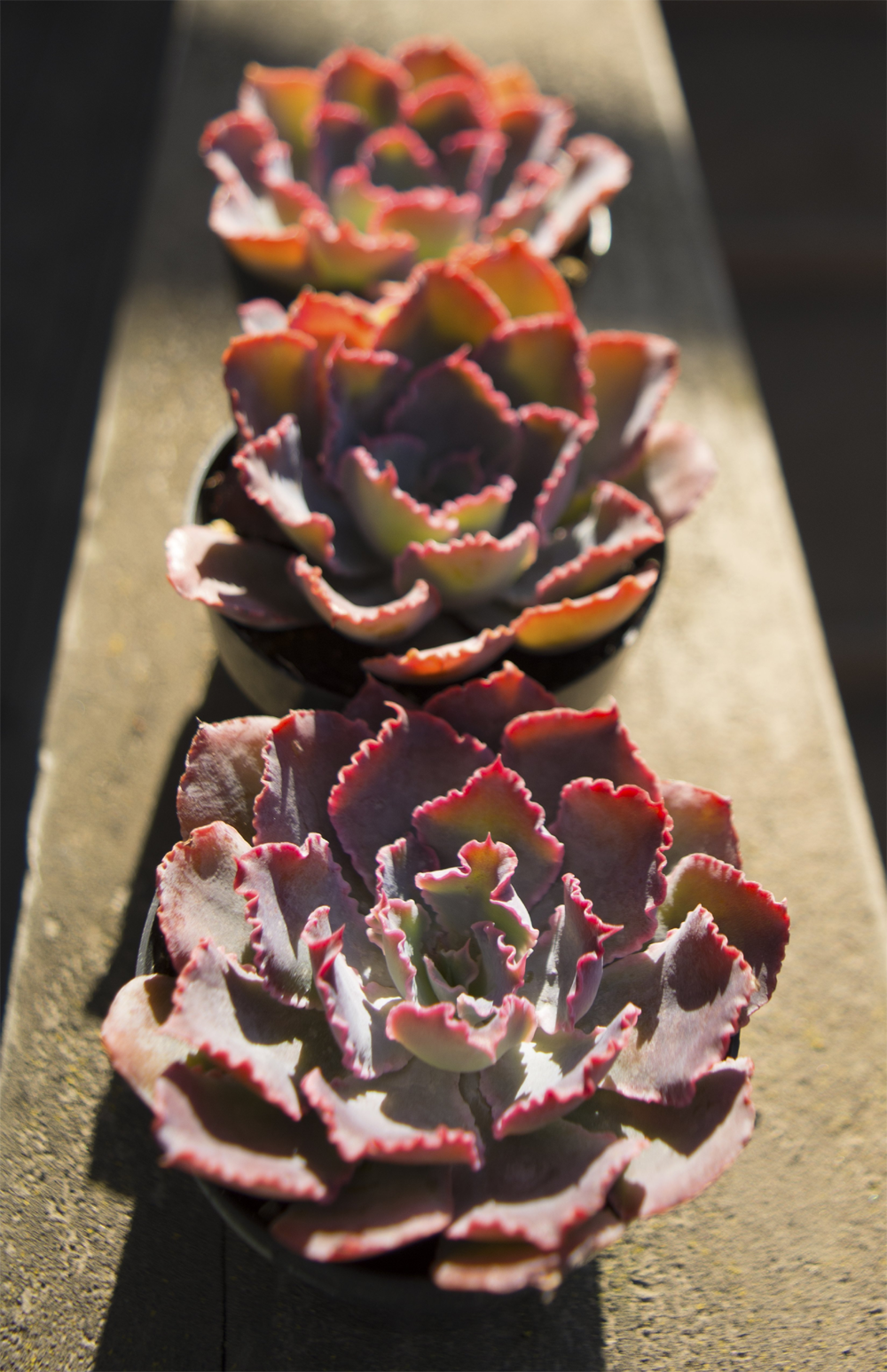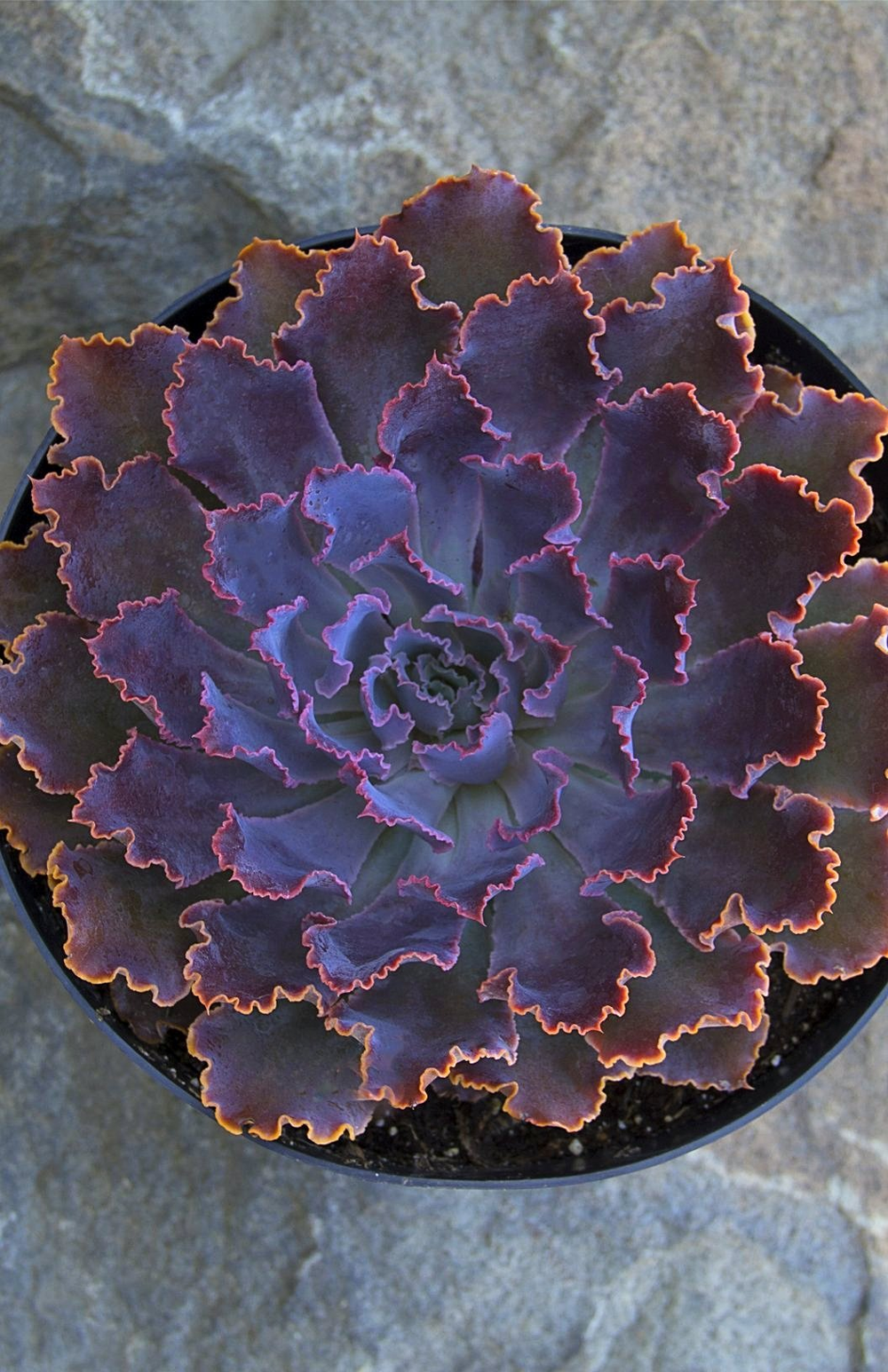 Echeveria 'Neon Breakers' USPP21,406
Price: $7.75
Sku: 0850394
DESCRIPTION
Echeveria 'Neon Breakers' US PP21,406 is a patented succulent developed by Altman Plants. A thriving E. 'Neon Breakers' is nothing short of an electric sight. This show-stopping hybrid forms rosettes to 8" or more in diameter, eventually producing offsets. Rosettes have many leaves that are red-violet-mauve, with very crinkly neon pink margins. 'Neon Breakers' is not only more colorful than its parents, it is far more disease resistant, and does not suffer the "shutdown" from dormancy that some other echeverias suffer. When 'Neon Breakers' flowers, it's almost unfair to the neighboring plants. Its deep pink flowers, complemented by purple sepals, shine from stalks well above the rosette. It can be used as a patio plant where some afternoon shade is provided. Otherwise, give it plenty of bright light to allow the rosette to maintain optimal form. The plant also excels as an attention hog (in the best way possible) in a dish garden or in a garden bed in temperate areas. Propagation prohibited.
SURVIVE & THRIVE
Recommended pairings: Portulacaria afra prostrata, Kalanchoe tomentosa
Bloom time: Spring to Summer
Size: Rosettes to 8 inches in diameter and up to 6 inches high
Plant in porous soil with quick drainage
Provide bright light with ample airflow
Water thoroughly when soil is completely dry to the touch (looks better with regular water during the hottest months)
Hardiness: USDA Zone 10a (min temp 32° F)
Protect from frost
APPEARANCE
Part of what makes succulents so fascinating are the myriad ways they express themselves throughout the year, depending on light, season, temperature, soil, and hydration. For those and other reasons, the plants you receive may not look exactly as they appear on our website.
AT-HOME GUIDANCE
Caring for your new plant is easy with Greg's help. You'll receive a companion app that provides ongoing Echeveria 'Neon Breakers' USPP21,406 care, plant health tips, and help from a community of other Altman customers that will ensure your new plant thrives in its new home.