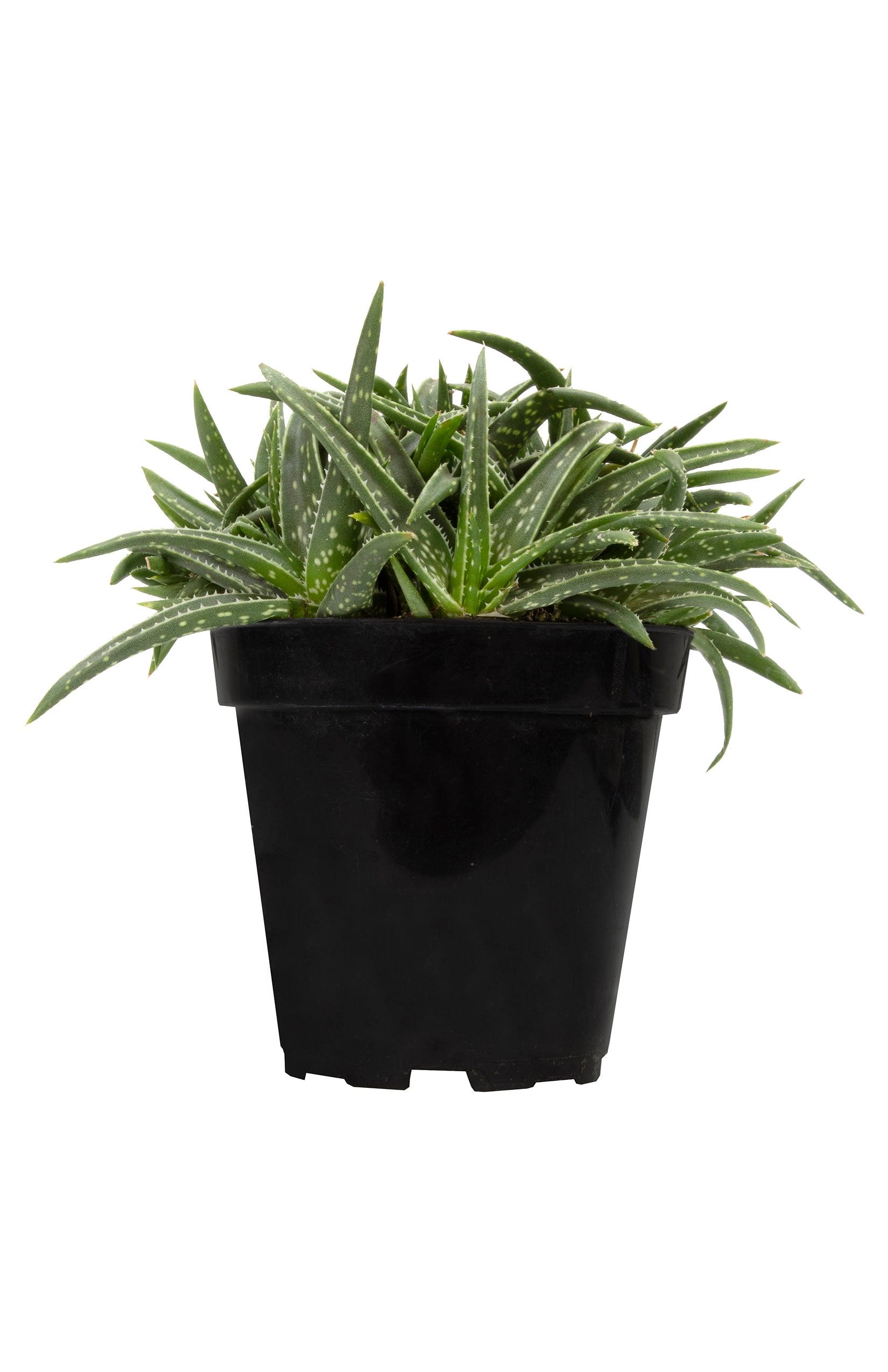 Aloe 'Firebird'
Price: $12.50
Sku: 0850282
DESCRIPTION
Green, green, green. Did we mention the recurved, slender green leaves, which - by the way - sport white speckles? Flowers are borne on tall spikes and are very bright tangerine, brilliantly popping against the green foliage backdrop. Seems to be in flower most of the year, which we have zero problems with. That's when you understand why this freely offsetting aloe is called 'Firebird'. Ideal for windowsill and dish gardens, or in garden beds in temperate climates.
SURVIVE & THRIVE

Recommended pairings:Anacampseros telephiastrum 'Variegata', Echeveria 'Chroma
Bloom time: Spring to fall
Size: 6 inches high with each rosette 6 inches wide
Plant in porous soil with adequate drainage
Provide full to part sun with ample airflow
Water Needs: Low
Water thoroughly when soil is dry to the touch
Hardiness: USDA Zone 9a (20-25° F)
APPEARANCE
Part of what makes succulents so fascinating are the myriad ways they express themselves throughout the year, depending on light, season, temperature, soil, and hydration. For those and other reasons, the plants you receive may not look exactly as they appear on our website.