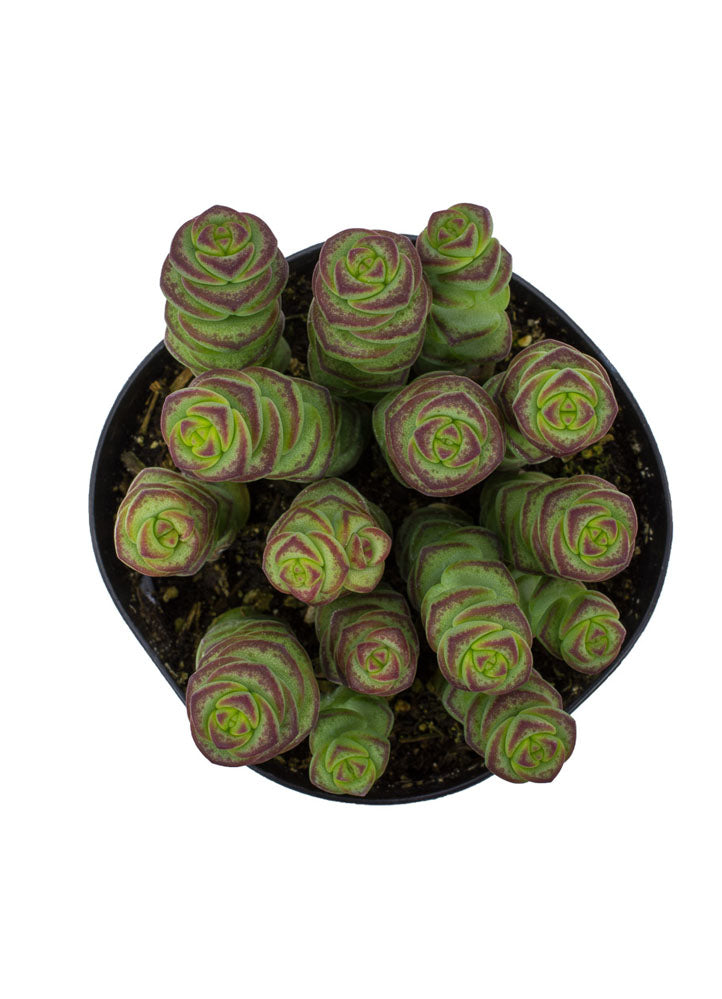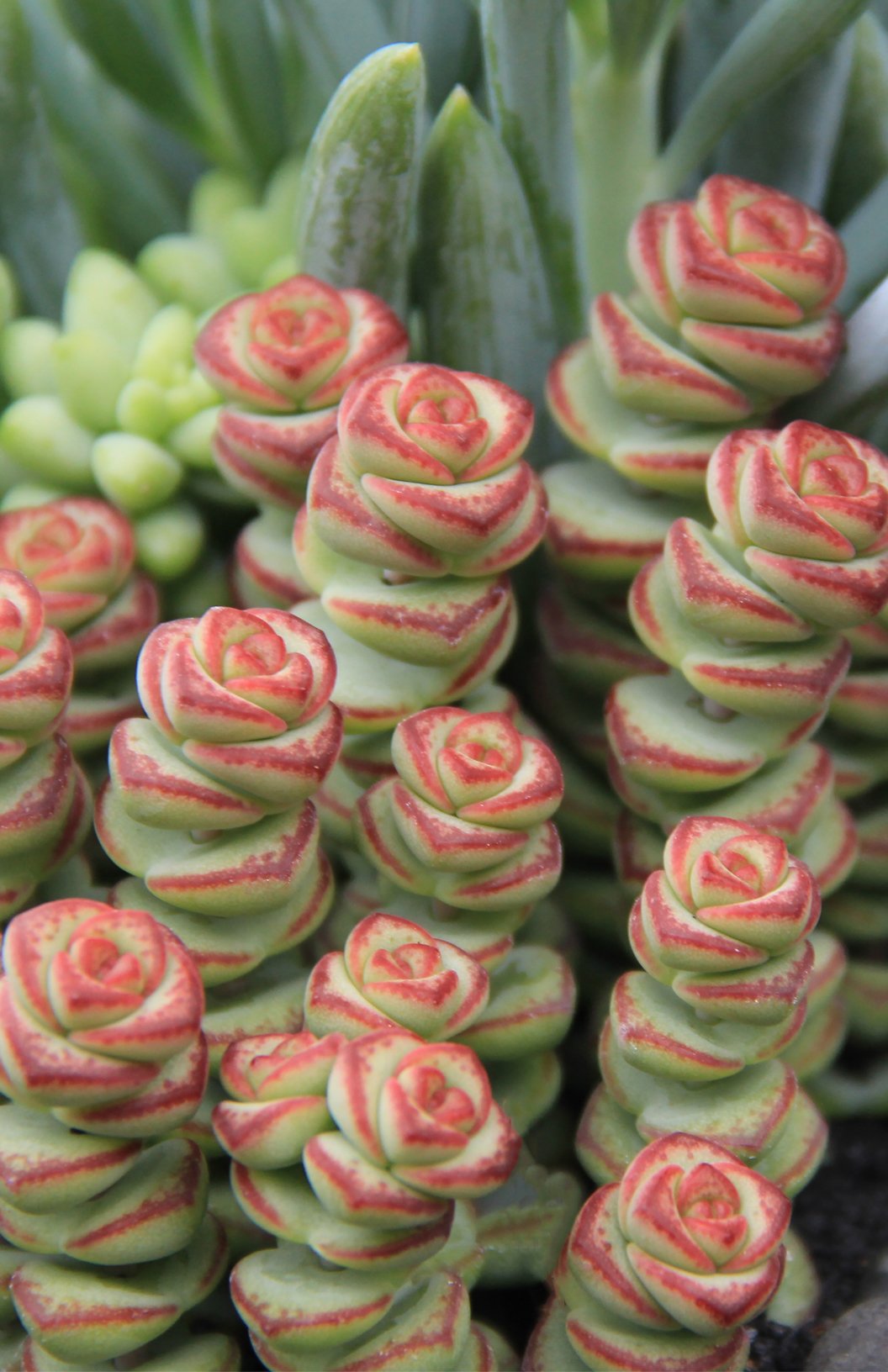 Crassula 'Baby's Necklace'
Price: $6.50
Sku: 0850021
DESCRIPTION
This is a hybrid developed by Myron Kimnach, long time horticulturist and past editor of the Journal of the Cactus & Succulent Society of America, and also formerly of the Huntington Botanical Gardens. It is a cross of two South African succulents, Crassula perforata known as 'String of Buttons', with Crassula rupestris ssp. marnieriana. Baby Necklace is a very hardy and ornamental plant with small, rounded, fleshy leaves tightly stacked, and usually multicolored resembling a string of beads like on a necklace.
This plant stays fairly small (6"-12"+ tall) and has excellent drought and cold tolerance though prefers some sun protection. Crassulas usually grow in rocky quartz fields. Provide porous soil with adequate drainage. Bright, filtered light and ample airflow. Water thoroughly when soil is dry to the touch. Water with caution in winter, as the plant can lose its roots if the soil stays cold and wet for extended periods; protect from frost to prevent scarring.
APPEARANCE
Part of what makes succulents so fascinating are the myriad ways they express themselves throughout the year, depending on light, season, temperature, soil, and hydration. For those and other reasons, the plants you receive may not look exactly as they appear on our website.
AT-HOME GUIDANCE
Caring for your new plant is easy with Greg's help. You'll receive a companion app that provides ongoing Crassula 'Baby's Necklace' care, plant health tips, and help from a community of other Altman customers that will ensure your new plant thrives in its new home.