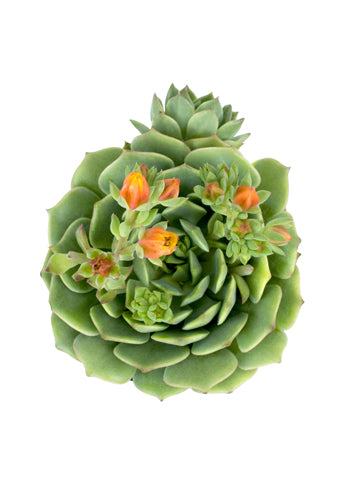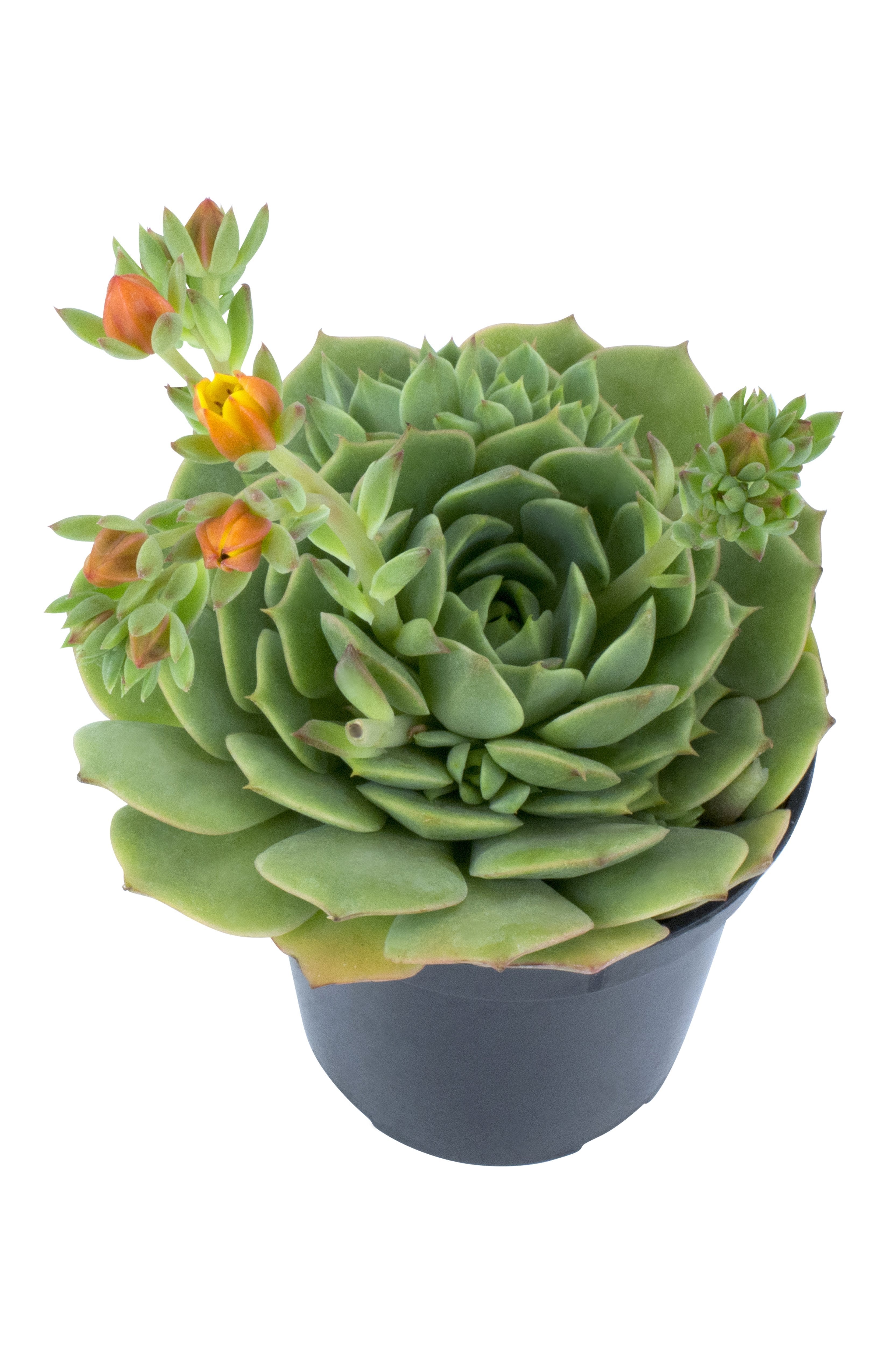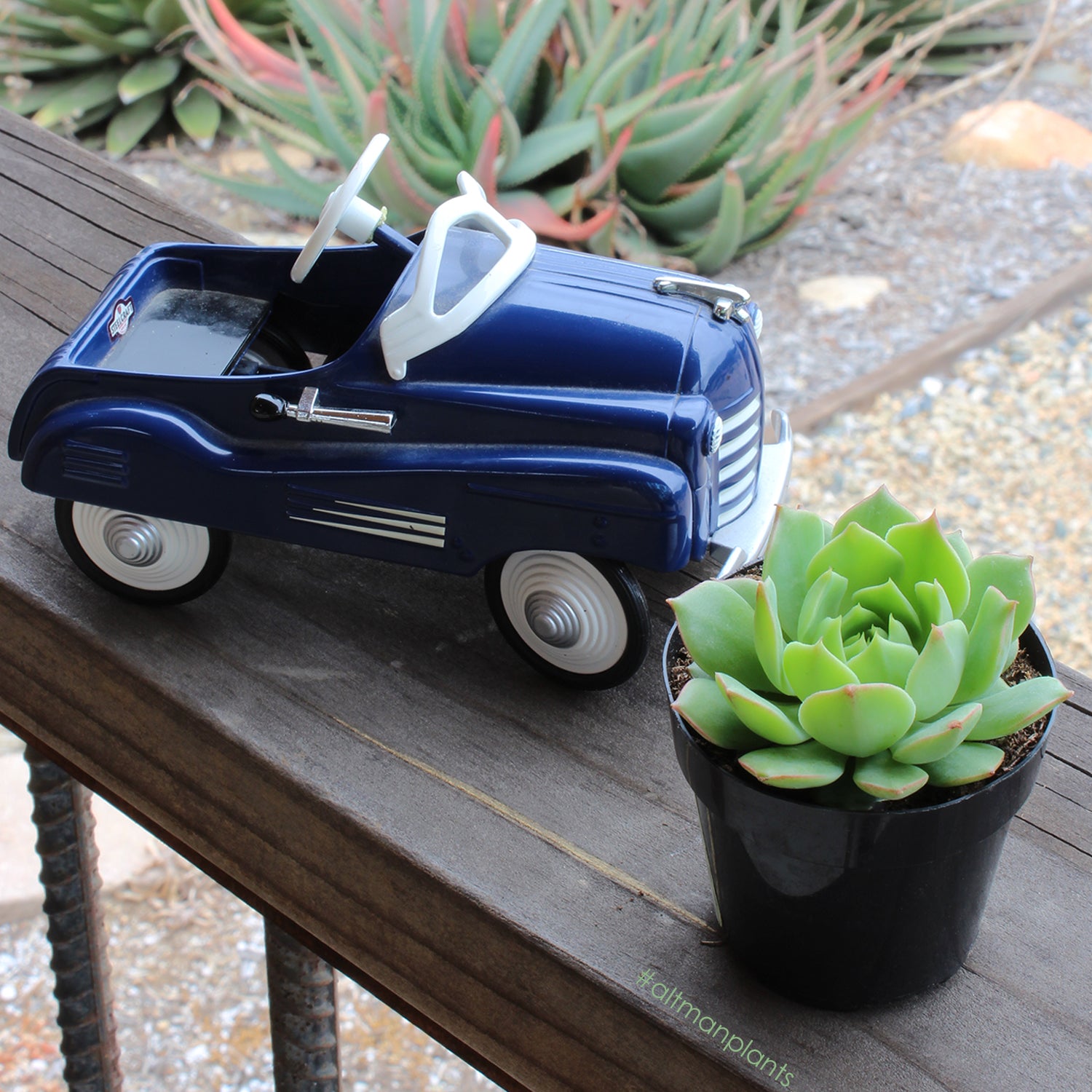 Echeveria 'Ramillete'
DESCRIPTION
Echeveria 'Ramillete' is a compact apple-green hybrid that develops red tips in cool weather, as if they were dipped in candle wax. There's nothing cool (the shivery kind) about the flowers bell-shaped tangerine flowers that hang from profuse racemes. The very tips of the flowers are golden, adding a bright, cheery appearance to the floral bouquet. There's something about this plant and tips, like it wanted to add a little something extra where it could. Or maybe it has something to do with Echeveria 'Tippy' being one of its parents. Excellent for dish gardens and in rock gardens.
SURVIVE & THRIVE
Recommended pairings: Echeveria 'Dusty Rose', Graptosedum 'Ghosty'
Bloom time: Late winter to spring
Size: About 3 inches high and 3-4 inches wide
Plant in porous soil with quick drainage
Provide bright light to full sun with ample airflow
Water thoroughly when soil is completely dry to the touch (looks better with regular water during the hottest months)
Hardiness: USDA Zone 9b (25-30° F)
APPEARANCE
Part of what makes succulents so fascinating are the myriad ways they express themselves throughout the year, depending on light, season, temperature, soil, and hydration. For those and other reasons, the plants you receive may not look exactly as they appear on our website.