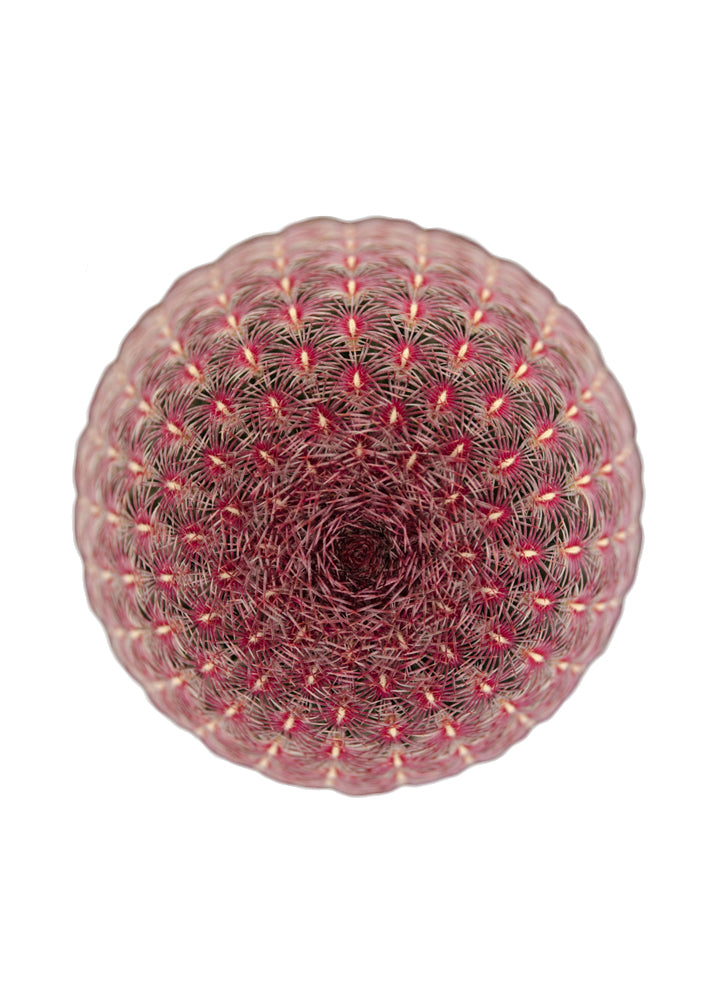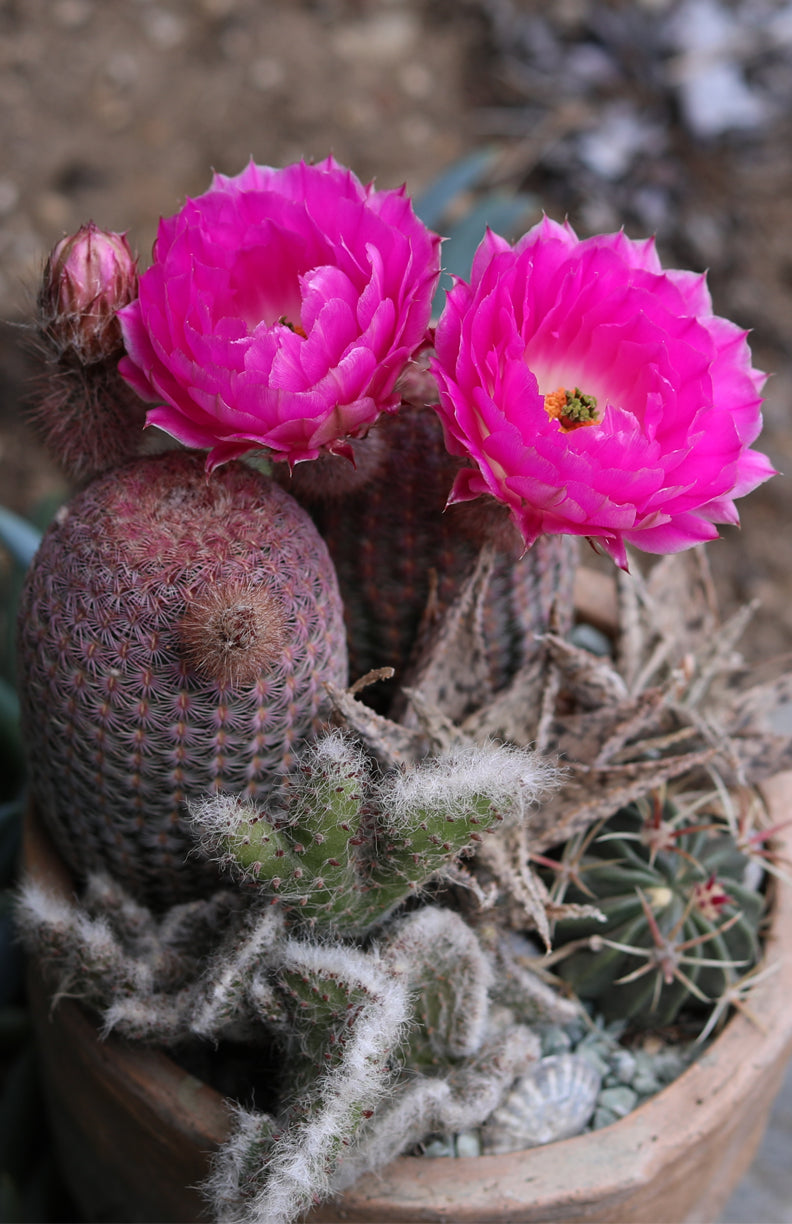 Echinocereus rigidissimus rubrispinus "Rainbow Hedgehog Cactus"
Price: $7.75
Sku: 0850107
DESCRIPTION
Echinocereus rigidissimus rubrispinus (rainbow hedgehog cactus) is one of the prettiest hedgehogs you'll ever lay eyes on. Certainly the most pink. Beautiful deep rose flowers to 4" in diameter with white centers appear in late spring. The beauty of the spination is jaw-dropping. Echinocereus rigidissimus rubrispinus requires cactus soil with extra drainage as is provided by the addition of extra pumice or perlite. A beautiful and rare species well worth the careful culture required for a healthy specimen. Requires care in watering; water sparingly in cold winter months and refrain from watering in times of high humidity. Water thoroughly when soil is dry to the touch, but make sure soil does not remain waterlogged. Echinocereus specimens can be quite cold tolerant, but only if the water has been gradually reduced toward the end of summer, allowing them to become gradually acclimated to cold temperatures, as happens in their native habitat. This cold tolerance is accomplished by the gradual reduction of water content and shrinking of the very cells of the plant. Water uptake is rapid in the spring, and the plant soon assumes its previous dimensions. Best to give protection from frost to prevent possible scarring.
SURVIVE & THRIVE
Recommended pairings: Coming soon
Bloom time: Late spring to summer
Size: Coming soon
Plant in porous soil with excellent drainage
Bright light to full sun and ample airflow
Water thoroughly seasonally when soil is completely dry to the touch (see above for additional info)
Hardiness: USDA Zone 9 (25° F)
APPEARANCE
Part of what makes succulents so fascinating are the myriad ways they express themselves throughout the year, depending on light, season, temperature, soil, and hydration. For those and other reasons, the plants you receive may not look exactly as they appear on our website.