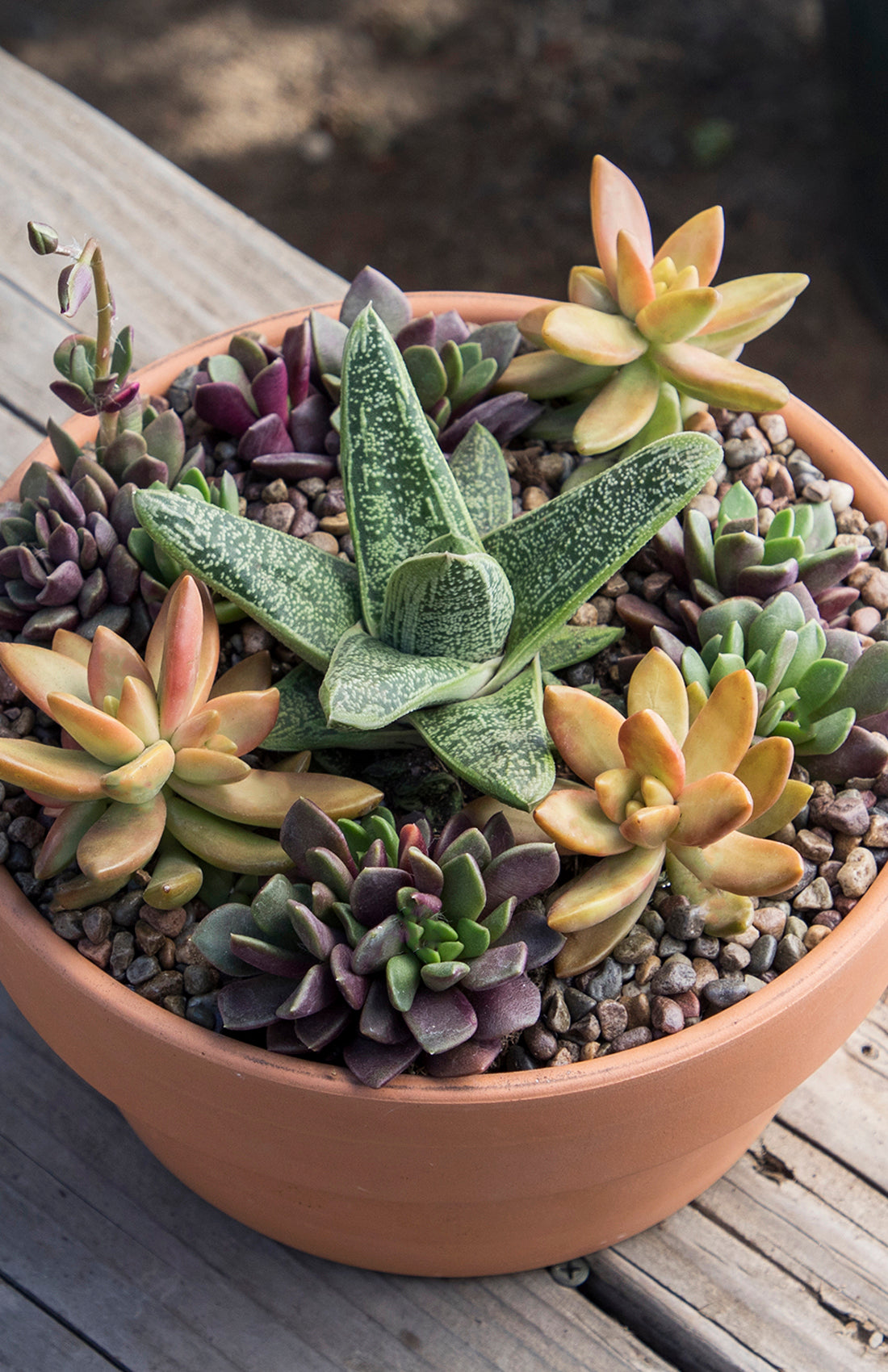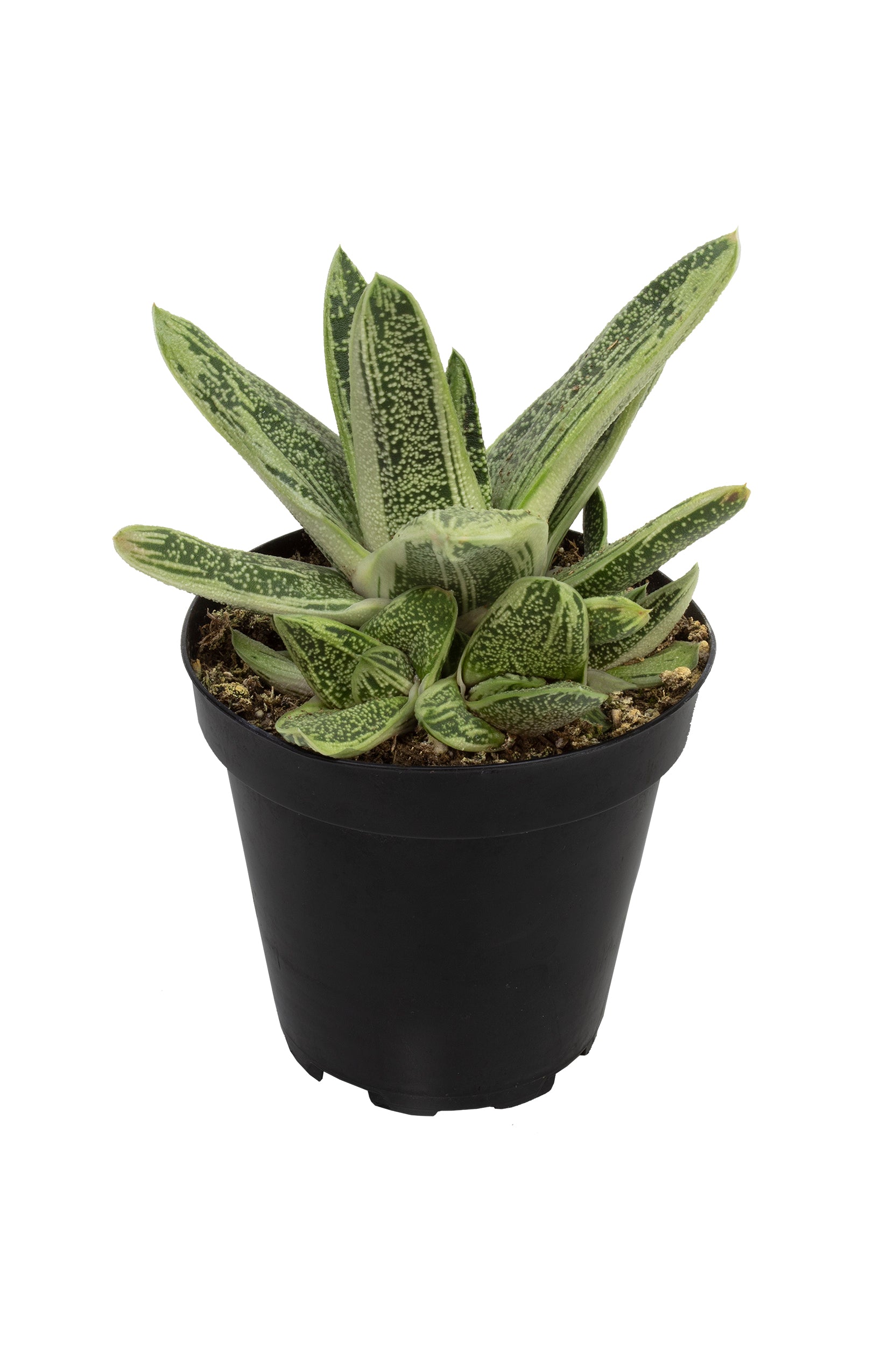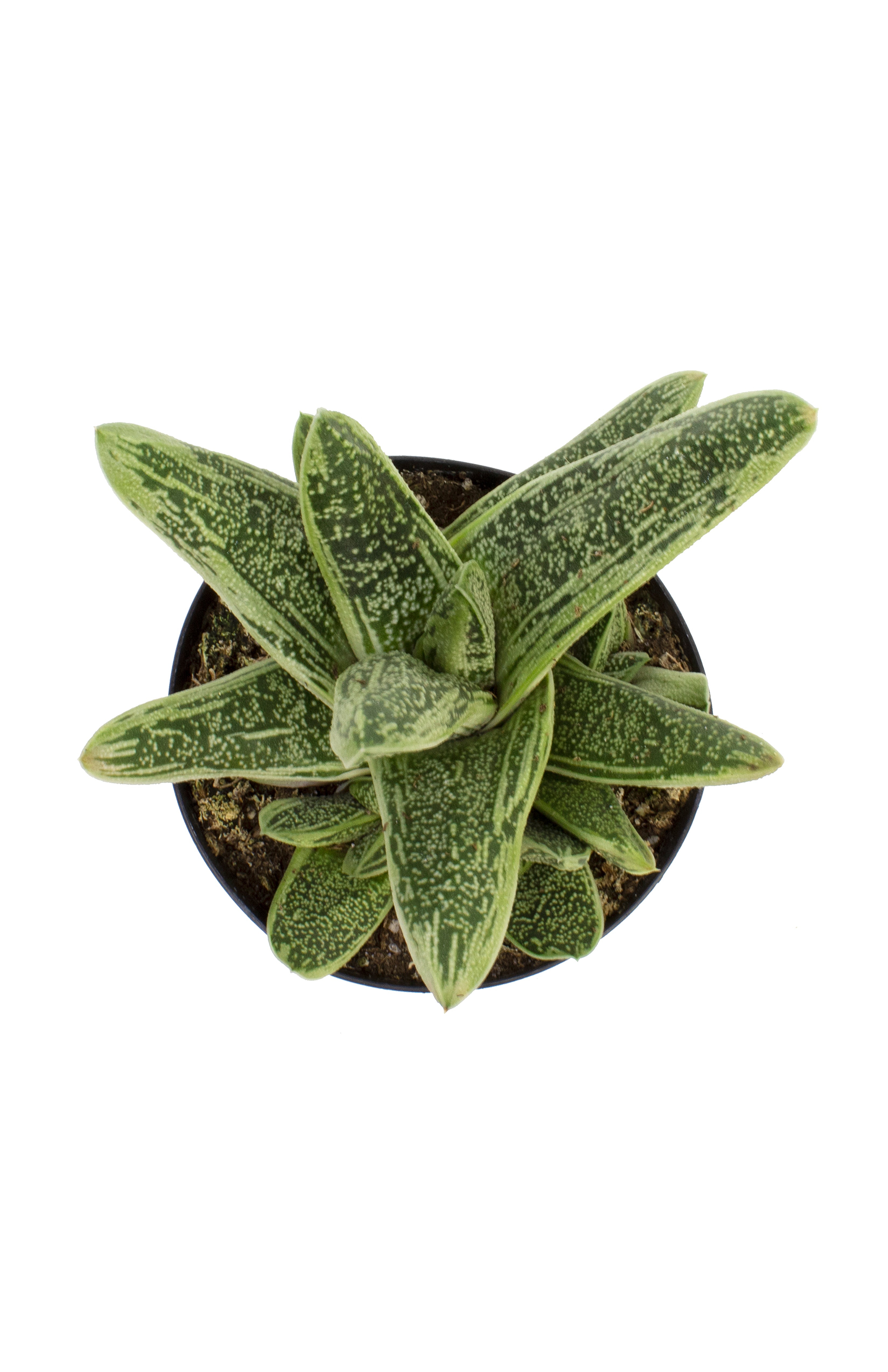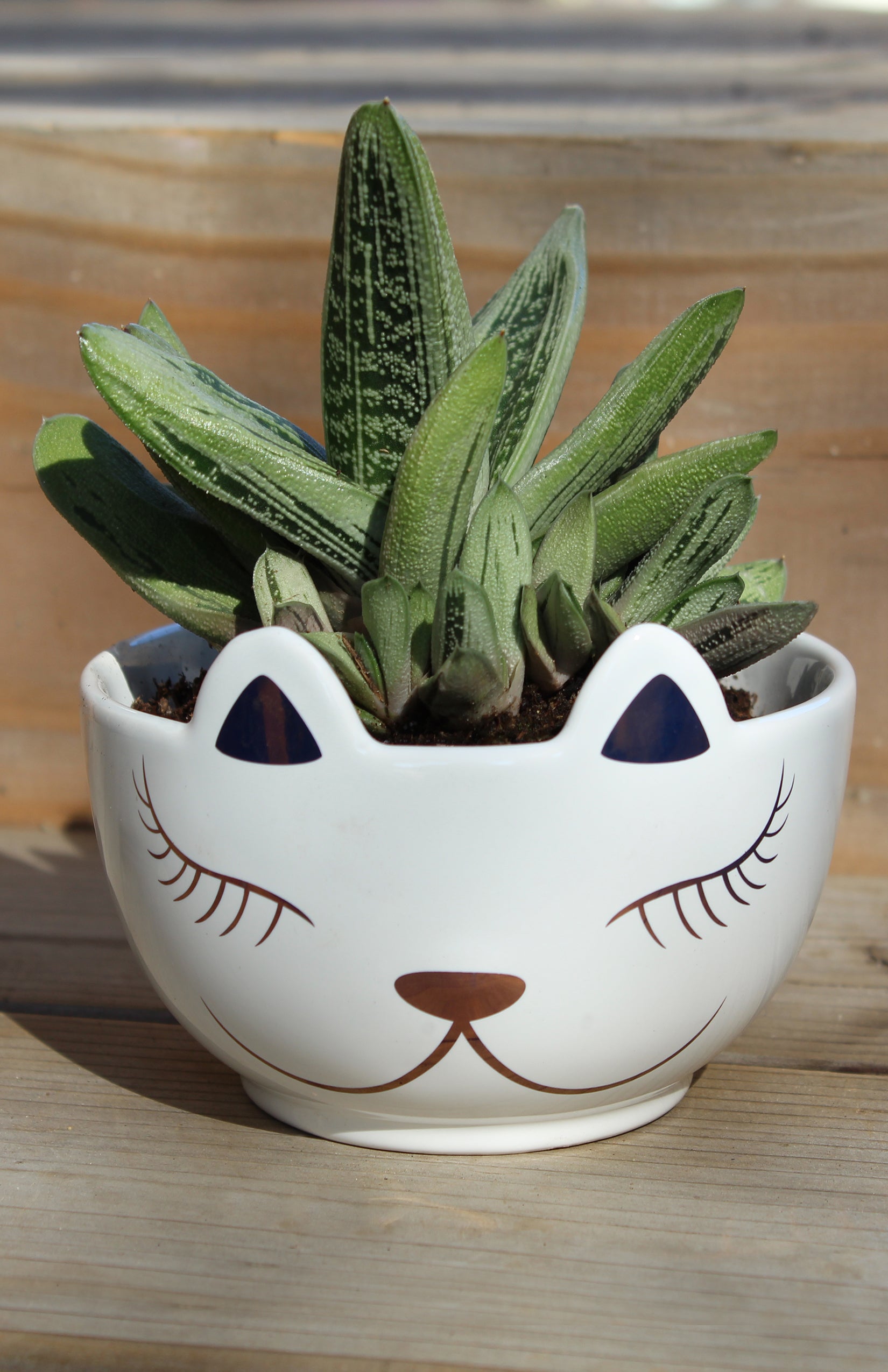 Gasteria 'Little Warty'
Price: $9.50
Sku: 0850451
DESCRIPTION
Don't you wish we could all look as good as Gasteria 'Little Warty' does with all those white warts? We know we could stomach having several of these in and around the house: on the patio, in a sunroom or near a window in the kitchen or living room. Indeed, this variable hybrid's warts (tubercles) are little, but they are numerous, on all sides of the leaves, adding tactile drama to this thick-leaved variegated succulent. On that note, no two leaf patterns are the same, or so it seems. The variegation is dark green/light green, with raised silvery green or olive green stripes providing even more textural interest. Clumps easily and plays very nicely in dish gardens with other like-minded succulents. A cross between Gasteria batesiana and Gasteria 'Old Man Silver'.
SURVIVE & THRIVE
Recommended pairings: Haworthia fasciata, Aloe 'Minnie Belle'
Bloom time: Winter to spring
Size: To 5+ inches high
Plant in porous, well-draining soil
Provide filtered light
Water thoroughly when soil is completely dry to the touch
Hardiness: USDA Zone 10a (30-35° F)
Protect from frost
APPEARANCE
Part of what makes succulents so fascinating are the myriad ways they express themselves throughout the year, depending on light, season, temperature, soil, and hydration. For those and other reasons, the plants you receive may not look exactly as they appear on our website.
AT-HOME GUIDANCE
Caring for your new plant is easy with Greg's help. You'll receive a companion app that provides ongoing Gasteria 'Little Warty' care, plant health tips, and help from a community of other Altman customers that will ensure your new plant thrives in its new home.