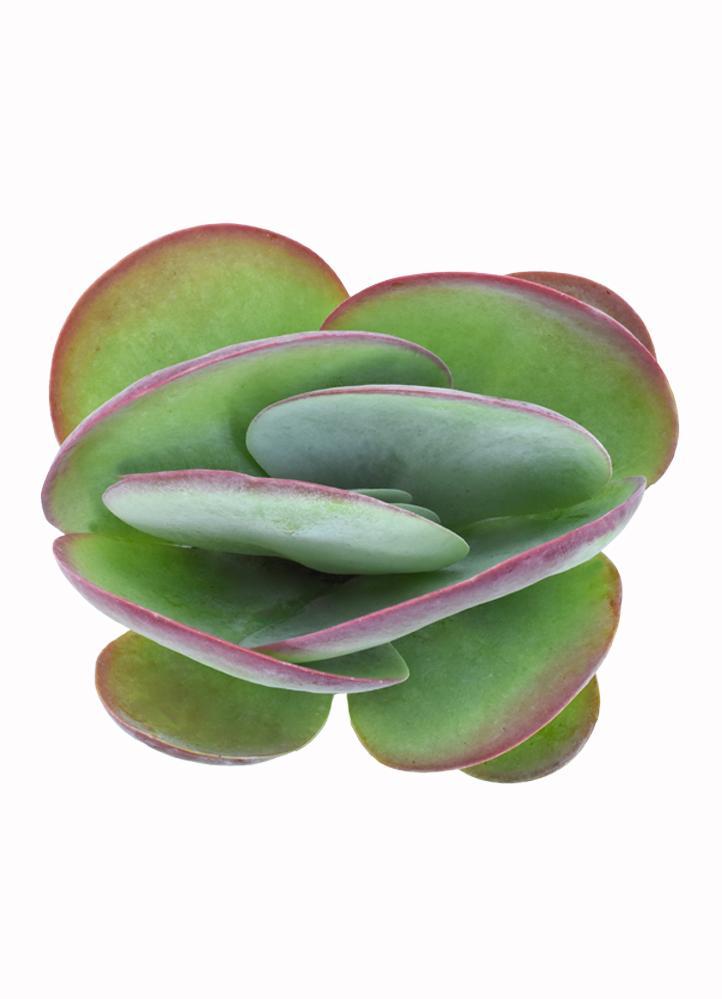 Kalanchoe luciae "Flapjacks"
Price: $9.50
Sku: 0850488
DESCRIPTION
Serve up some flapjacks to your garden. Kalanchoe luciae features large round pale-aqua leaves (up to 6 inches long and 5 inches wide) that blush red on the edges. Produces small pale yellow flowers on a tall stalk. Also known as paddle plant, Kalanchoe luciae is a classic succulent garden staple. There really isn't anything else quite like it. Also a good choice for succulent planters, paired with echeverias and other rose-shaped varieties.
SURVIVE & THRIVE
Recommended pairings: Adromischus cristatus, Echeveria 'Lola'
Bloom time: Spring
Size: 1-2 feet high and 1-2 feet wide
Plant in porous soil with adequate drainage
Bright light to full sun
Water thoroughly when soil is dry to the touch
Hardiness: USDA Zone 9 (27-30° F)
APPEARANCE
Part of what makes succulents so fascinating are the myriad ways they express themselves throughout the year, depending on light, season, temperature, soil, and hydration. For those and other reasons, the plants you receive may not look exactly as they appear on our website.