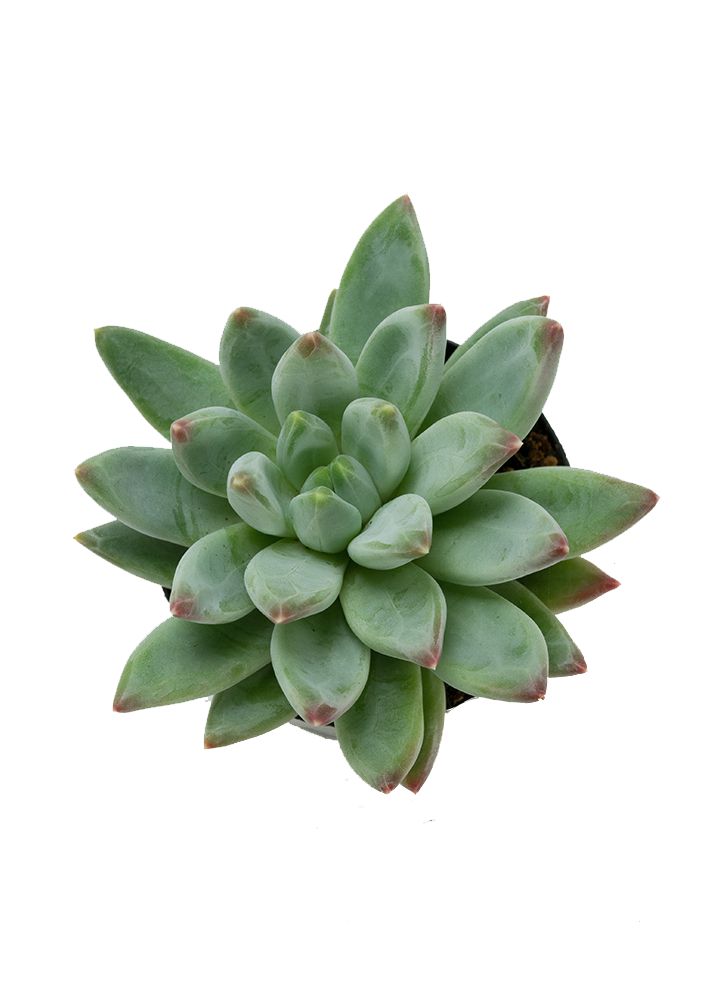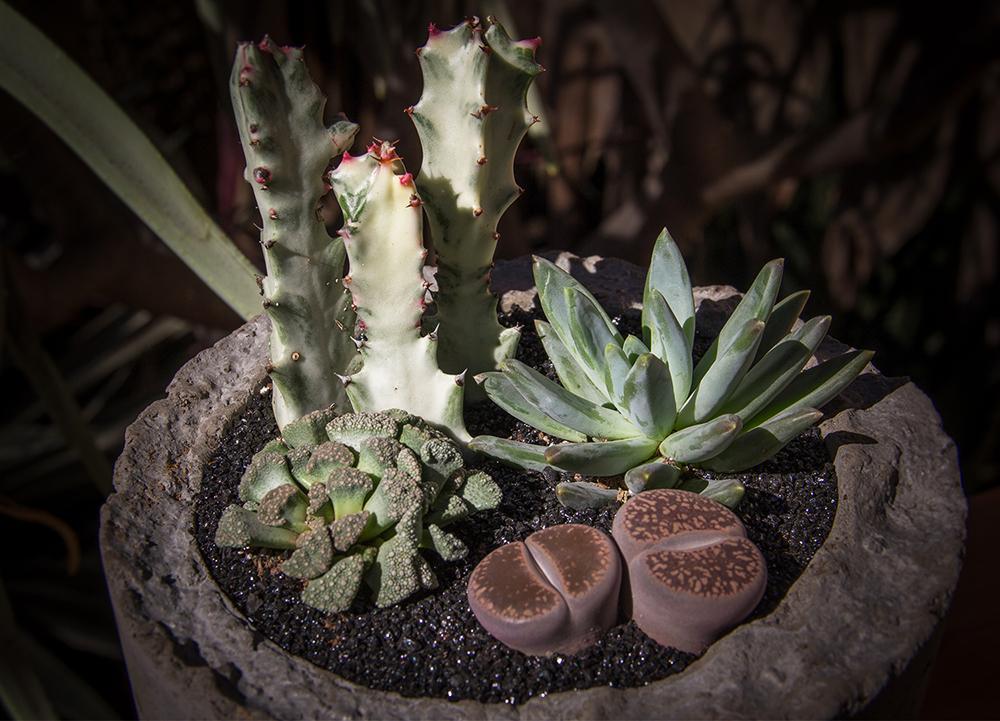 Pachyveria 'Glauca' "Little Jewel"
DESCRIPTION
Pachyveria 'Glauca', a hybrid of Pachyphytum hookeri or compactum and an Echeveria species, forms tapered cylindrical leaves of dusky powdery blue with reddish tints at the tips and some violet tones. In late winter, melon-colored flowers appear on arching racemes. Forms very structural spiky rosette that is great for dish gardens and rock gardens, both for its unusual color and shape. Protect from frost to prevent scarring.
SURVIVE & THRIVE
Recommended pairings: Portulacaria afra 'Variegata', 
Bloom time: Late winter
Size: Coming soon
Plant in porous soil with adequate drainage
Provide bright light to full sun
Water thoroughly when soil is completely dry to the touch
Hardiness: USDA Zone 9b (25-30° F)
APPEARANCE
Part of what makes succulents so fascinating are the myriad ways they express themselves throughout the year, depending on light, season, temperature, soil, and hydration. For those and other reasons, the plants you receive may not look exactly as they appear on our website.
AT-HOME GUIDANCE
Caring for your new plant is easy with Greg's help. You'll receive a companion app that provides ongoing Pachyveria 'Glauca' "Little Jewel" care, plant health tips, and help from a community of other Altman customers that will ensure your new plant thrives in its new home.