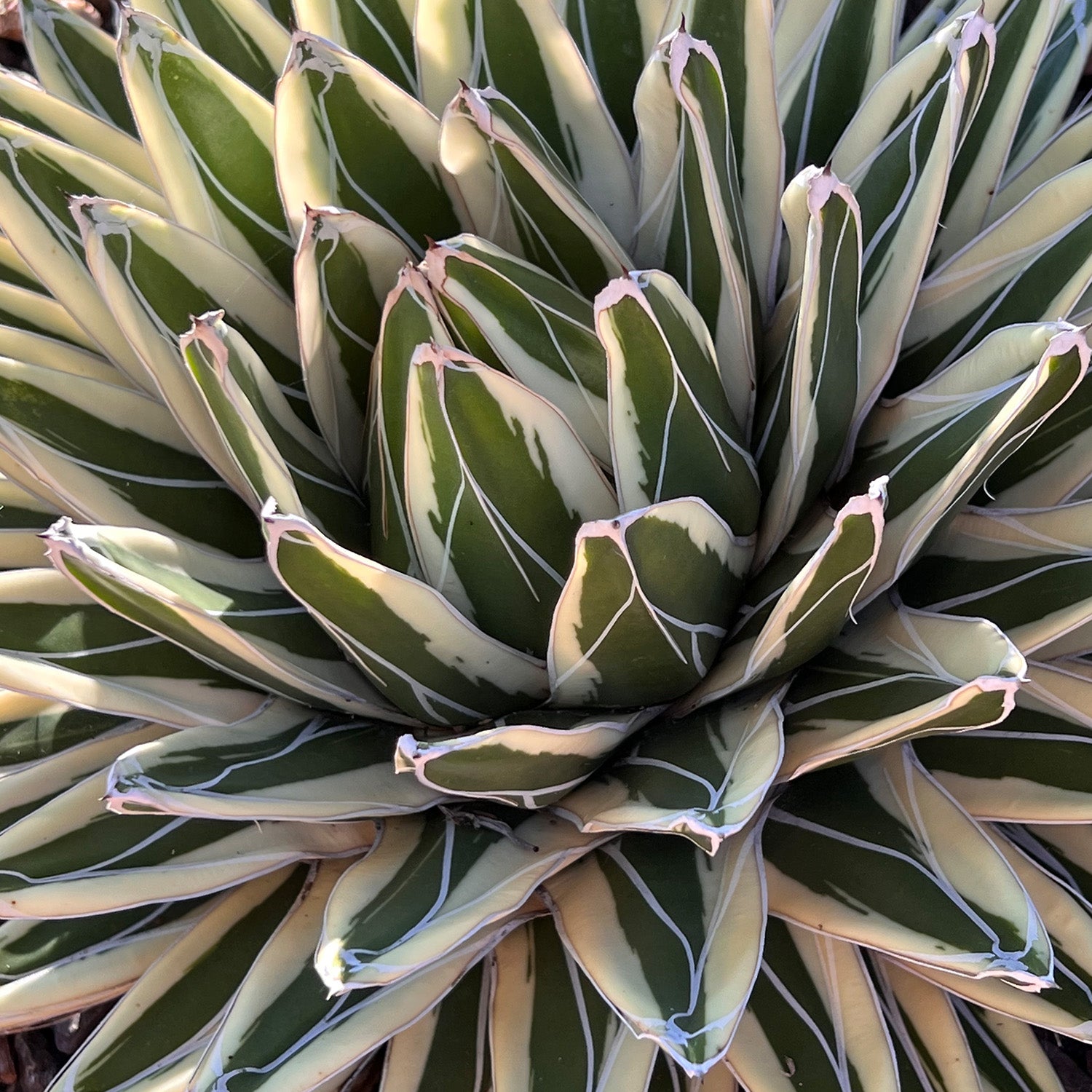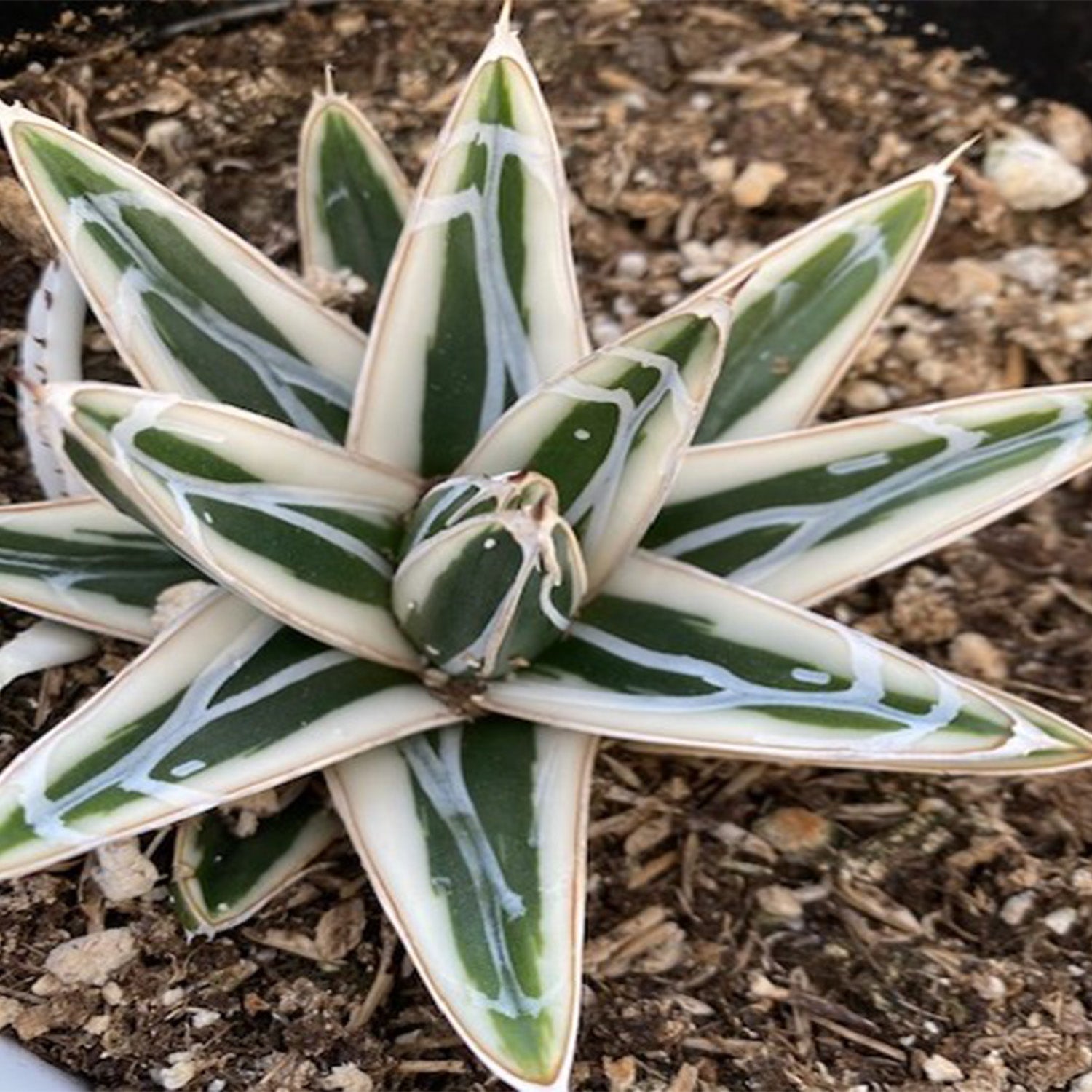 Rare 3.5" Agave White Rhino
DESCRIPTION
Nicknamed "white rhino" to convey its remarkable beauty and elusive rarity, the highly coveted Agave victoria-reginae 'Albomarginata' is an extra-special and extra-white form of Queen Victoria agave, already one of the most elegant and desirable Agave species around. With 'Albomarginata' being a bit of a mouthful, let's go with white rhino agave, which has become the common name for this decidedly uncommon plant.
Queen Victoria agave is so loved because it creates a gorgeously geometric rosette of thick, triangular dark green foliage with smooth white margins and stylish white lines across the leaves. White rhino agave transforms this white from supporting accent color to star element in strikingly emphasized fashion – broad white bands line the leaf margins from end to end. This white streakiness appears on the undersides of the leaves too and becomes more pronounced as the plant ages.
White rhino agave's leaves are smooth to toothed on the edges, tapered, and tipped with short terminal spines. The cultivar also features the distinctive white lines of the species (aka Queen Victoria agave). As with Queen Victoria, these lines appear on both sides, with the underside lines most noticeable on the center foliage.
You will receive a fully rooted white rhino agave in a 3.5" pot. The white stripes that give white rhino agave its common name will only become more dominant as the plant matures. May produce pups in time. Provide full sun to light shade; protect from hot afternoon direct sun. Exhibits more compact form in strong light but too much can dull the variegation. You can feed with a diluted fertilizer monthly during spring and summer. Water weekly or so during the growing season and little to none during winter.
Mature Height: 10-12"
Mature Width: 12-24"
Botanical Name: Agave victoria-reginae 'Albomarginata'
Sun Requirements: Bright Light
Hardiness Zone: 9
Water Requirements: Water thoroughly when the soil is dry
Toxic to Pets: Yes
Toxic to Kids: Yes
Deer Resistant: Yes
Rare, highly-sought-after variegated agave
Striking white variegation
Comes direct from grower fully rooted in 3.5" pot
APPEARANCE
Part of what makes succulents so fascinating are the myriad ways they express themselves throughout the year, depending on light, season, temperature, soil, and hydration. For those and other reasons, the plants you receive may not look exactly as they appear on our website.
AT-HOME GUIDANCE
Caring for your new plant is easy with Greg's help. You'll receive a companion app that provides ongoing Rare 3.5" Agave White Rhino care, plant health tips, and help from a community of other Altman customers that will ensure your new plant thrives in its new home.