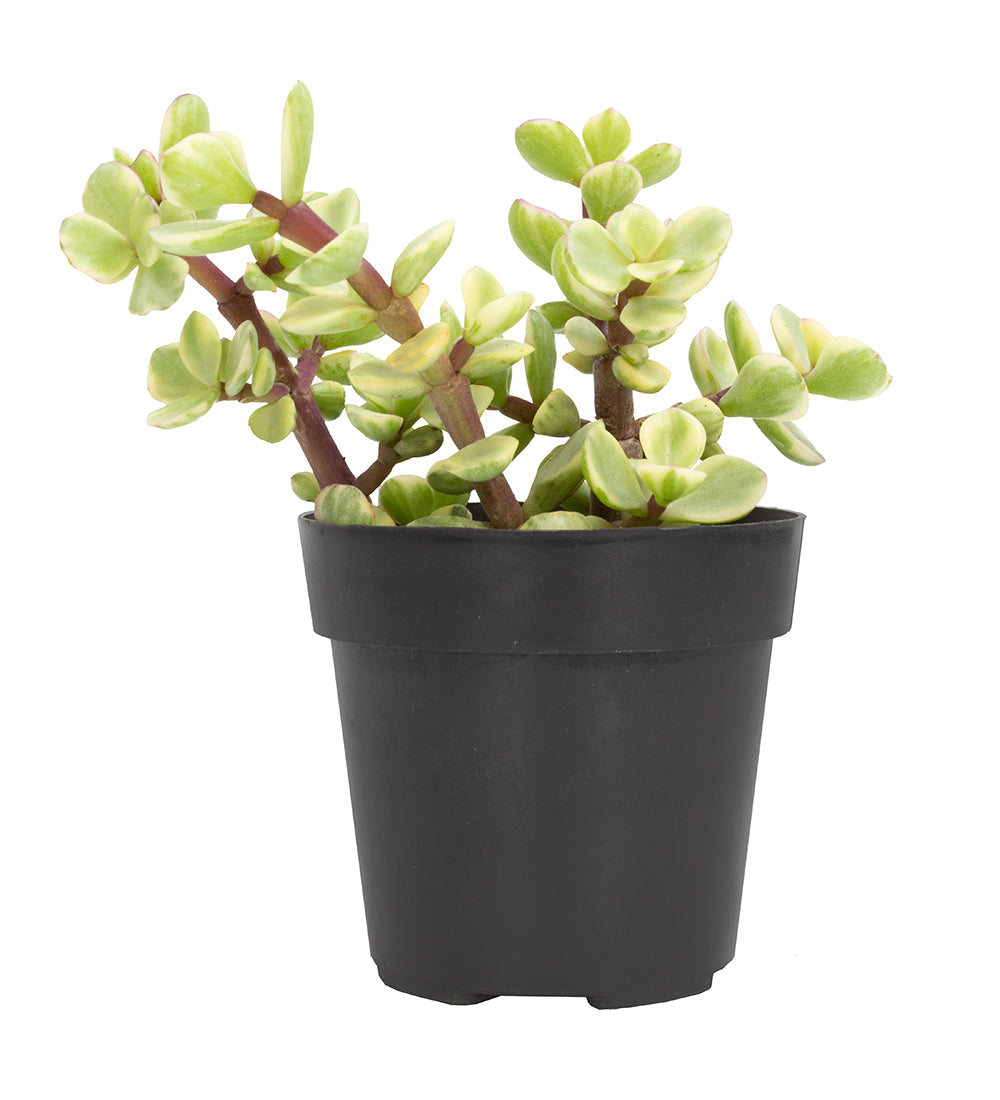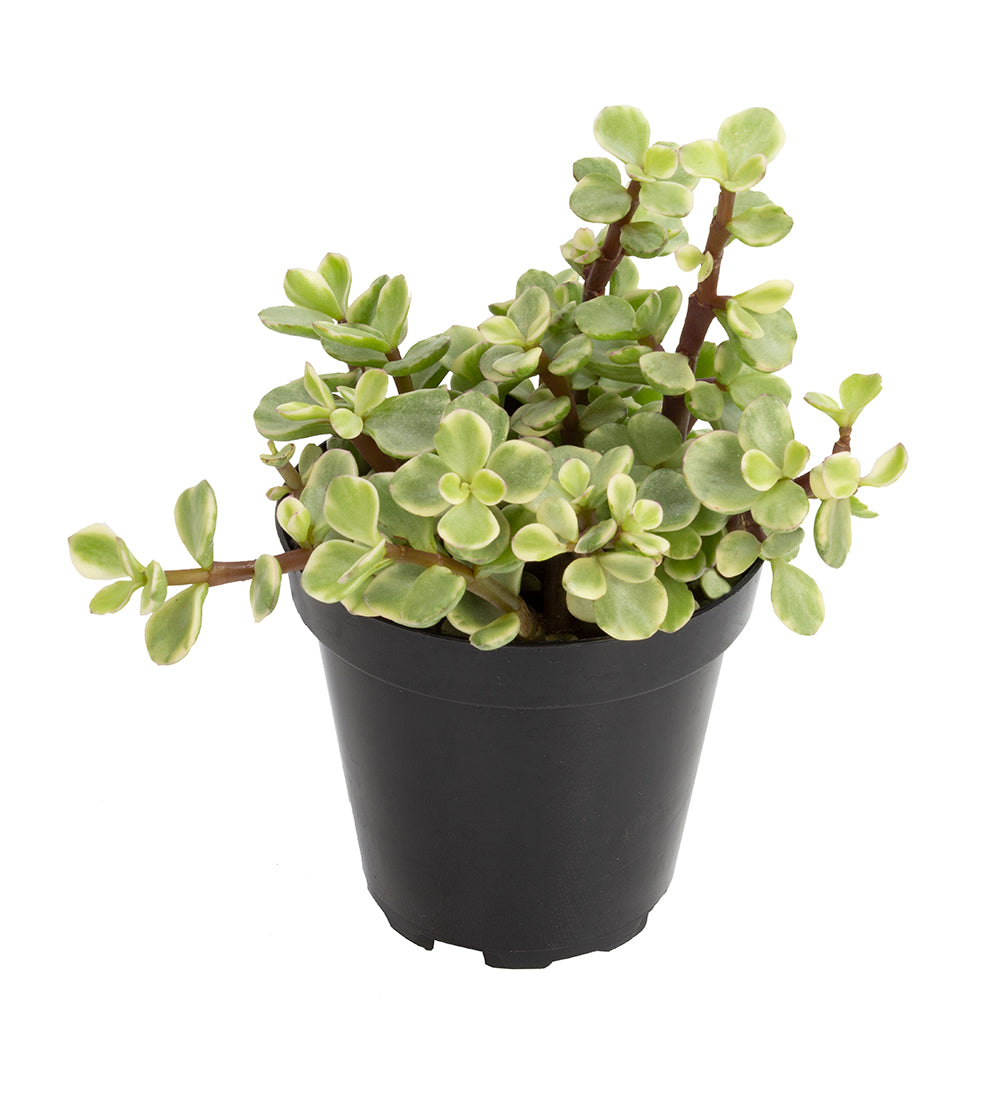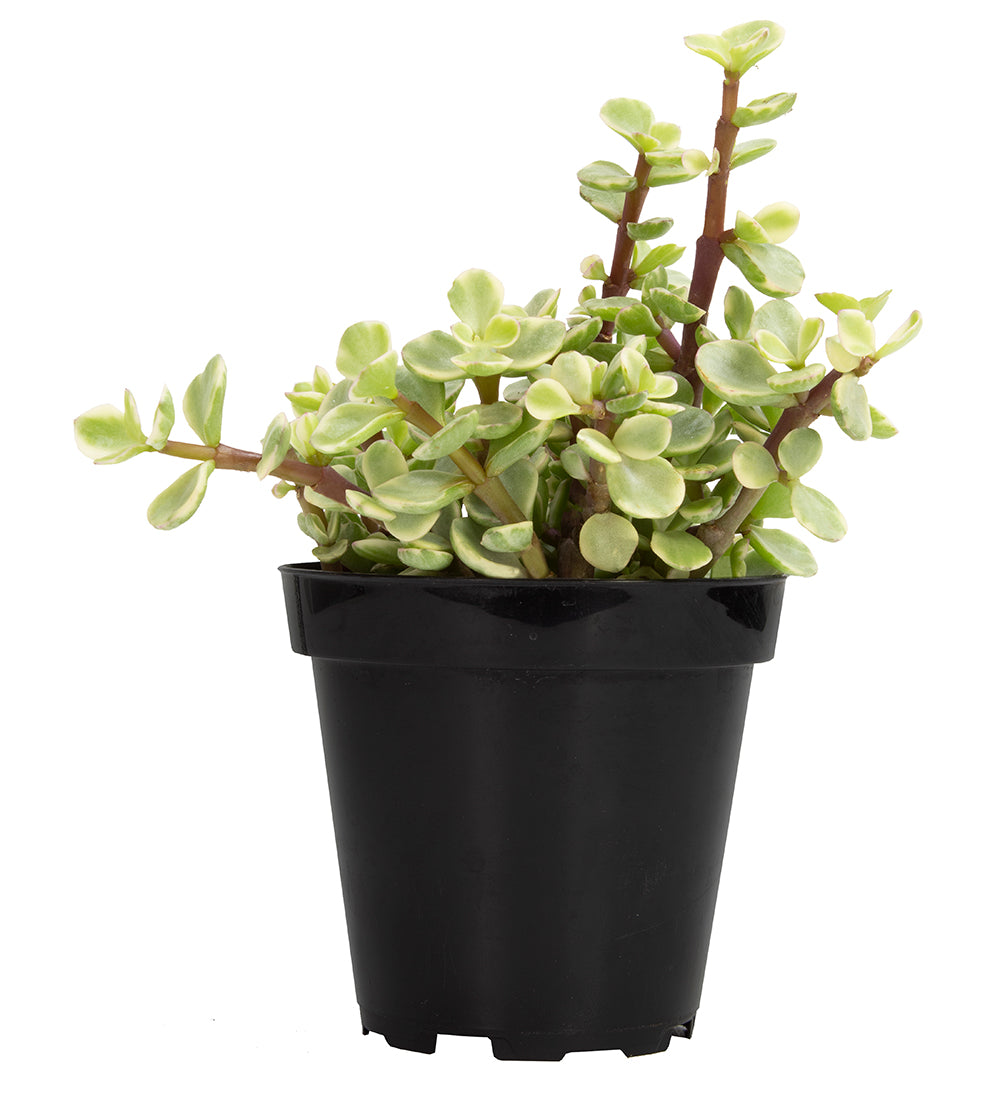 Portulacaria afra 'Variegata' "Rainbow Elephant Bush"
Price: $5.10
Sku: 0850210
DESCRIPTION
Portulacaria afra 'Variegata' is a beautiful shrubby plant with mahogany-colored stems that are accented by highly succulent yellow leaves with green midstripes. The habit of this plant differs from the upright stance of elephant bush in that it is somewhat cascading and spreads quickly laterally, rather than vertically. Often used as a bonsai subject, as the stems are easily trained, and the contrast of the gnarly mahogany stems with the delicate round colorful leaves creates an enticing ambiance. Great as hanging basket in atrium or patio, or as a gracefully cascading bonsai.
SURVIVE & THRIVE
Recommended pairings: Echeveria 'Perle von Nurnberg', Senecio radicans (string of bananas)
Bloom time: Summer
Size: 8-12 feet high and 6-8 feet wide 
Plant in porous soil with adequate drainage 
Provide bright light with ample airflow 
Water thoroughly when soil is completely dry to the touch 
Hardiness: USDA Zone 10a (30-35° F)
APPEARANCE
Part of what makes succulents so fascinating are the myriad ways they express themselves throughout the year, depending on light, season, temperature, soil, and hydration. For those and other reasons, the plants you receive may not look exactly as they appear on our website.