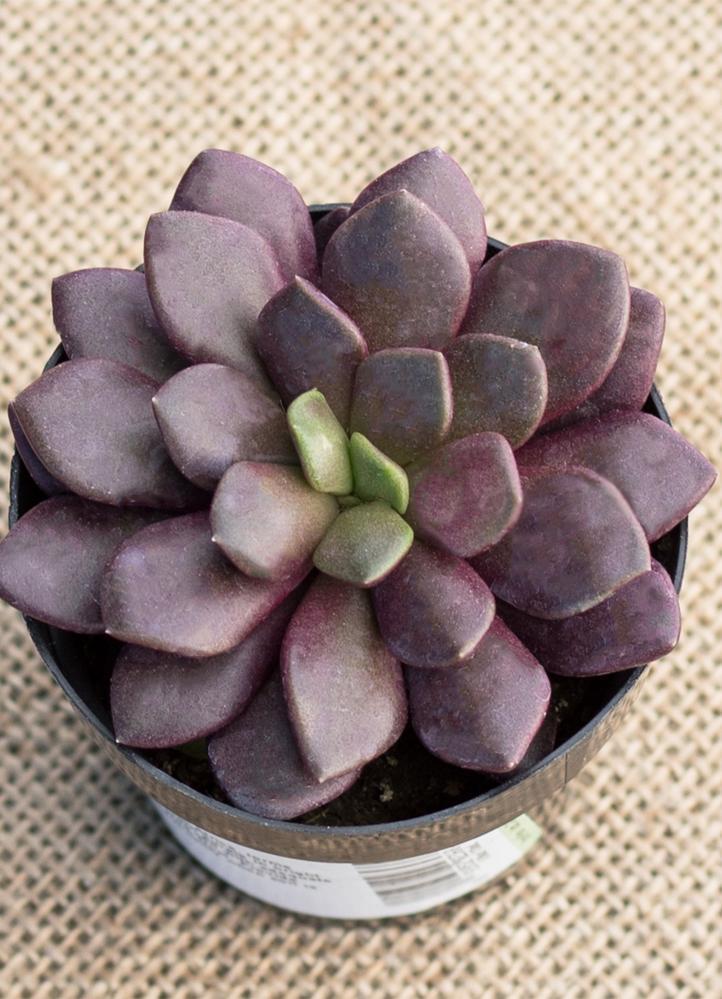 Anacampseros rufescens "Sand Rose"
Price: $6.50
Sku: 0850016
DESCRIPTION
Sometimes fabulous prizes come in small packages. This is particularly true with Anacampseros rufescens, a petite purple people charmer that is ideal in a decorative windowsill pot or as a dish garden accent. But that's not all! In a garden, over time, it can serve as a miniature ground-cover, the rosettes spreading to form green-purple mats. While it should do well in a partially shady area, bright light will have its olive green leaves turning purple to reddish-brown. And then there's the flowers! Fetching blooms that will win your heart with their pink to pinkish-purple petals. Single flowers arise on 3"-4" stems above the leaves and are pink to rose-purple, 3/4" wide, and resemble flattened Portulaca flowers; they open in late afternoon closing every night. Drought tolerant and suitable for rock gardens and xeriscaping. It has good cold tolerance but protecting it from frost will prevent possible scarring.
SURVIVE & THRIVE
Recommended pairings: Sedum adolphi, Aloe 'Firebird'
Bloom time: Summer
Size: Up to 4 inches high and 4 inches + wide, spreading farther over time
Porous soil with excellent drainage
Partial shade to full sun with ample airflow
Water thoroughly when soil is completely dry to the touch
Hardiness: USDA Zone 9a (25-30° F)
APPEARANCE
Part of what makes succulents so fascinating are the myriad ways they express themselves throughout the year, depending on light, season, temperature, soil, and hydration. For those and other reasons, the plants you receive may not look exactly as they appear on our website.
AT-HOME GUIDANCE
Caring for your new plant is easy with Greg's help. You'll receive a companion app that provides ongoing Anacampseros rufescens "Sand Rose" care, plant health tips, and help from a community of other Altman customers that will ensure your new plant thrives in its new home.