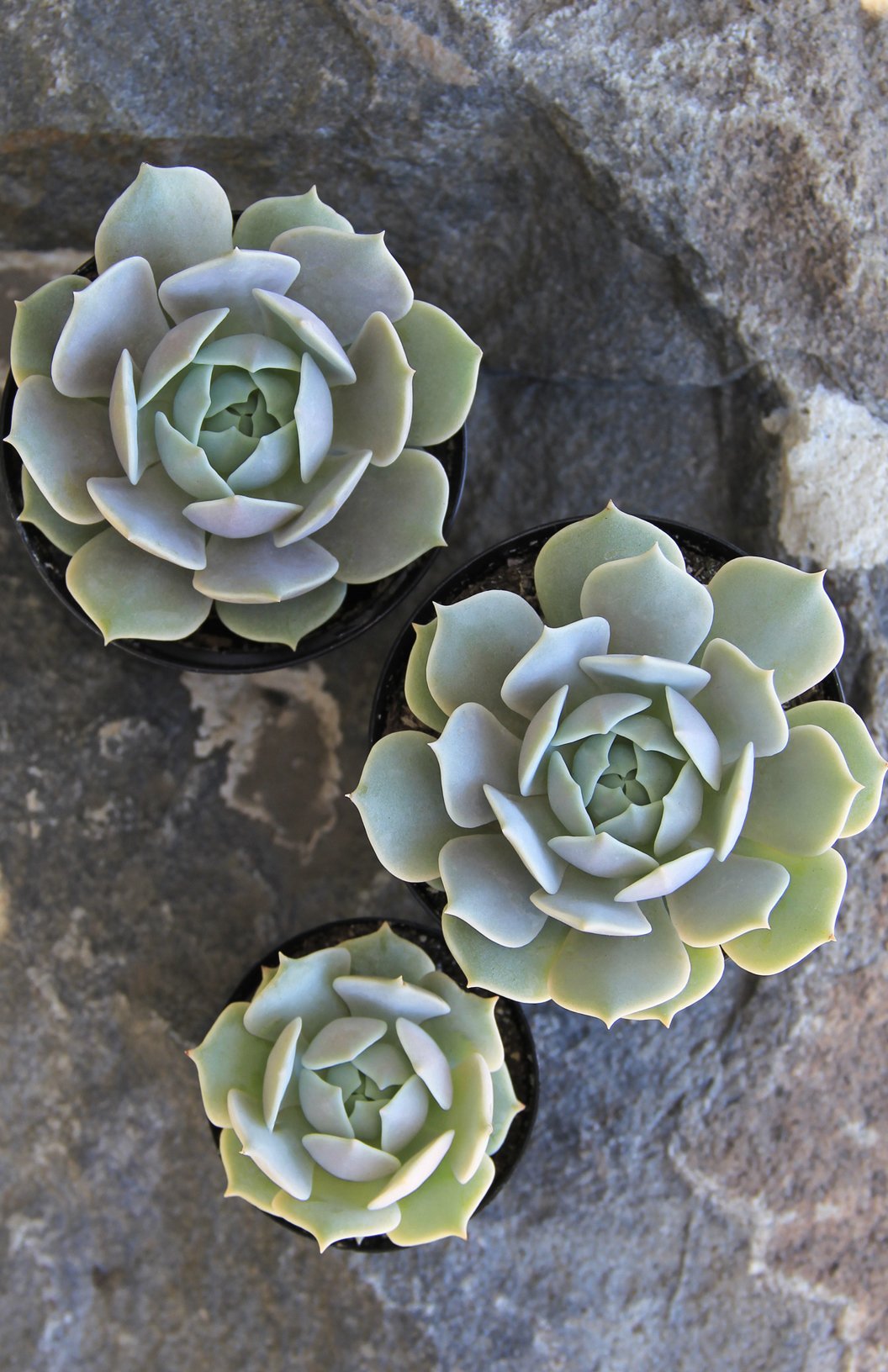 Echeveria 'Lola'
Price: $6.50
Sku: 0850387
DESCRIPTION
Echeveria 'Lola' isn't the most chromatically electric echeveria around, but this hybrid exudes a delicate gracefulness that makes it just as beloved by its admirers, of whom there are many (including us)! Leaves are silvery white marble and pale green with a delicate blush of pinkish violet and tipped with rose. The rosette gives the impression of alabaster wax suffused with violet. Flowers are bell-shaped and peach. You just might start humming a '70s pop song after planting yours. 'Lola' is an absolute dream in dish gardens, bouquets and other decorative arrangements, as well as in gardens in temperate climates. 
SURVIVE & THRIVE 
Recommended pairings: Kalanchoe fedtschenkoi 'Variegata', Adromischus cristatus
Bloom time: Winter to spring
Size: 3-4 inches high and wide
Plant in porous, well-draining soil
Bright light to full sun with ample airflow
Water thoroughly when soil is completely dry to the touch (looks best with regular watering during the hotter months)
Hardiness: USDA Zone 10a (30-35° F)
Protect from frost
APPEARANCE
Part of what makes succulents so fascinating are the myriad ways they express themselves throughout the year, depending on light, season, temperature, soil, and hydration. For those and other reasons, the plants you receive may not look exactly as they appear on our website.