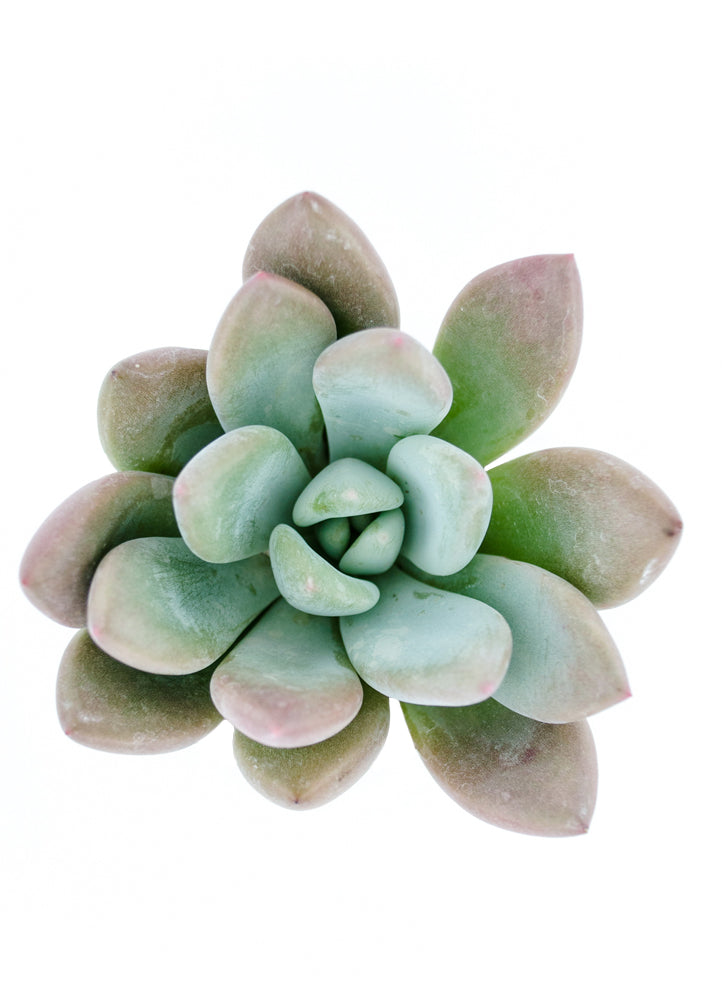 Graptoveria 'Opalina'
DESCRIPTION
Intergeneric hybrid Graptoveria 'Opalina' produces clusters of tight rosettes of thick, smooth, upright-held pale-blue-green leaves that blush a hint of pink on the leaf tips and margins when grown in bright light. In late spring come short-branching inflorescences bearing yellow flowers with orange centers. Plant in full sun in coastal climates to part sun in hotter inland areas. A hybrid of Graptopetalum amethystinum (lavender pebbles) and Echeveria colorata -- two pretty special parents. Put it in its own decorative container or share its juicy riches with a host of other succulents in a dish garden or landscape bed free of severe frosts.
SURVIVE & THRIVE
Recommended pairings: Kalanchoe luciae, Pachyveria 'Powder Puff'
Bloom time: Late winter to early spring
Size: 4-6 inches high and 6-8 inches wide
Plant in porous, well-draining soil
Provide full sun to part sun
Water thoroughly when soil is completely dry to the touch 
Hardiness: USDA Zone 9b (25-30° F)
APPEARANCE
Part of what makes succulents so fascinating are the myriad ways they express themselves throughout the year, depending on light, season, temperature, soil, and hydration. For those and other reasons, the plants you receive may not look exactly as they appear on our website.